September 08, 2011 | 6:56 PM
Father of India's green revolution warns of climate impact on agriculture
© 2009 Flickr/irumge cc by 2.0
Growing up in India, I — like millions of my countrymen and women — have long regarded Dr. M.S. Swaminathan as the "Father of India's Green Revolution." Due in part to his work on high-yielding varieties of grain, India has become self-reliant on domestically grown food, despite expansive population growth. Time Magazine called him one of the 100 most influential Asians of the 20th Century for his contribution to global food security. In our changing times, however, Dr. Swaminathan's role has also changed. He's become one of India's strongest voices on climate change science, and is drawing attention to potential impacts of a changing climate on Indian agriculture.
When someone like Dr. Swaminathan warns us that a one-degree Celsius rise in global average temperature could result in wheat losses of 6 million tons a year in India, I pay attention. The Indian Network for Climate Change Assessment echoes his concern, projecting that agricultural yield will decline by 2030 because of climate change.
Indian agriculture is highly vulnerable to climate change in part because crop yields are weather-sensitive. Increased variability in the annual wet season could result in fewer days of rain, with increased precipitation in some parts and decreased precipitation in others. A two-degree Celsius rise in temperature could not only lead to a decline in crop yields, it could also cause a shift in areas suitable for growing different crops.
And India is not alone in facing these likely impacts. Countries like Brazil and Pakistan could be hunger "hot spots" by 2030 as their regional climate gets warmer and drier. It's clear that climate change will affect how and where we grow our food, what we grow and how much we get. Dr. Swaminathan has joined thousands of scientists around the world warning us of the reality of climate change. It's time to start listening.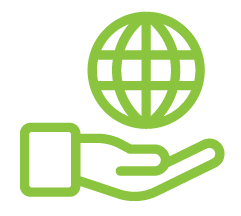 Before You Go
At Climate Reality, we work hard to create high-quality educational content like blogs, e-books, videos, and more to empower people all over the world to fight for climate solutions and stand together to drive the change we need. We are a nonprofit organization that believes there is hope in unity, and that together, we can build a safe, sustainable future.
But we can't do it without your help.
If you enjoyed what you've just read and would like to see more, please consider making a generous gift to support our ongoing work to fight climate denial and support solutions.