April 10, 2012 | 9:47 AM
Fewer cows and a shortage of flowers: How climate change impacts the Maasai in Kenya
This March, Climate Reality Project Presenters (and mother and daughter team) Hilde Binford and Elna Otter, along with Elna's partner Jimmy McPherson, went on an expedition to the Dupoto Forest in southern Kenya. They spent four days with Maasai elders active in the Dupoto Forest and Wildlife Association, who are living with the impacts of climate change. Hilde and Elna sent us a journal entry to let us know what they found. Maasai of Kenya are no exception. Semi-nomadic, most of the Maasai are living in bomas (traditional homesteads) and grazing their livestock on group ranches. They are perhaps the best-known of the African pastoral nomads with their unique dress and customs. We visited a community of Maasai who are already suffering from impacts of climate change as droughts have become more frequent and severe. Normally the short rainy season occurs from late October through November, and the long rains go from March through June. We arrived just after the long rains had started. Even so, the local papers were again warning that there will be food shortages because of drier conditions. In the past ten years, Maasai have lost as many as half of their livestock to drought. By way of adaptation, they have been forced to grow some vegetables and maize for subsistence, using small plots in the villages. From returning visitors who had been on safari in 2011, we learned that it was commonplace to see dead cows littering the landscape during the worst of the drought. From Nairobi, we took a six-hour shuttle bus ride to Kilgoris, where we were met by Samwel Naikada, a member of the Dupoto Forest and Wildlife Association and representative to the United Nations Framework Convention on Climate Change on behalf of indigenous peoples. From Kilgoris, we traveled two hours off road until we reached Samwel's community, just outside of the Masai Mara game reserve. A Life that Depends on Cows A food supply under stress What the community can do dupotocfa@gmail.com. This year, we're inviting people to write about the impacts of climate change around the world. Read about more of these journeys here.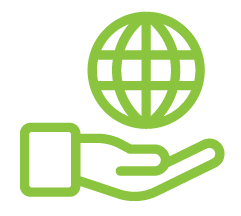 Before You Go
At Climate Reality, we work hard to create high-quality educational content like blogs, e-books, videos, and more to empower people all over the world to fight for climate solutions and stand together to drive the change we need. We are a nonprofit organization that believes there is hope in unity, and that together, we can build a safe, sustainable future.
But we can't do it without your help.
If you enjoyed what you've just read and would like to see more, please consider making a generous gift to support our ongoing work to fight climate denial and support solutions.