November 14, 2018 | 11:09 AM
First Look: 24 Hours of Reality: Protect Our Planet, Protect Ourselves (VIDEO)
In many places, the leaves have fallen and the first frosts have turned the air crisp. The days are getting shorter. Most birds are well on their way south, and the holidays are just around the corner. And in just a few weeks, on December 3-4, we'll present our eighth annual global broadcast of 24 Hours of Reality.
Hosted by former US Vice President Al Gore, 24 Hours of Reality: Protect Our Planet, Protect Ourselves will sound the alarm on the clear and present danger that fossil fuels and climate change pose to the health of families and communities across the planet.
The broadcast will stream live at 24hoursofreality.org, beginning at 6 PM PT on December 3 and continuing for 24 straight hours, and will be presented locally by television partners around the world.
Below, check out the teaser trailer for this year's incredible broadcast event:
 


Get ready for 24 hours of eye-opening discussions with policymakers, doctors and other health care experts, community leaders, scientists, business innovators, and more. All joining forces to highlight what might be the greatest threat to public health worldwide.
Twenty-four hours of hope with stories of individuals, communities, and businesses in key countries working to break free of fossil fuels and shape a healthier and more prosperous future for us all.
Twenty-four hours of electrifying musical performances from some of pop's biggest names, and thoughtful conversations with famous faces who share our concern for the future of our shared planet.
Twenty-four hours that will show how we can solve this crisis and create the prosperous, sustainable, and thriving tomorrow that future generations deserve.
If you're ready to make a difference and join the millions calling for urgent climate action, join us on December 3-4. Visit 24hoursofreality.org for the full lineup and program details.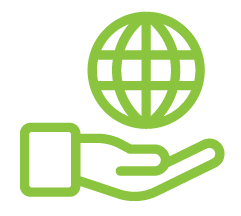 Before You Go
At Climate Reality, we work hard to create high-quality educational content like blogs, e-books, videos, and more to empower people all over the world to fight for climate solutions and stand together to drive the change we need. We are a nonprofit organization that believes there is hope in unity, and that together, we can build a safe, sustainable future.
But we can't do it without your help.
If you enjoyed what you've just read and would like to see more, please consider making a generous gift to support our ongoing work to fight climate denial and support solutions.