July 12, 2016 | 11:18 AM
Five Striking Examples of How Climate Change Is Affecting Our National Parks in the US
When Americans think of our national parks, we think of wide open spaces, snow-capped mountain peaks, acres of healthy forests, and flourishing wildlife, all safely guarded from encroaching human development. The National Park Service manages more than 400 parks, monuments, and historic sites that touch just about every corner of the US. But while the National Park Service has been preserving the natural beauty and resources within these parks for nearly 100 years, it can only do so much when the climate in and around the parks is drastically changing.
From altered precipitation patterns to warmer, drier temperatures to glacier loss, it's clear that climate change is putting our national parks at risk. One report showed exactly how when it compared climate data from 289 national parks. The study found that the vast majority of our parks have felt some effects of climate change over the past 10–30 years, with 81 percent experiencing changes ranging from much warmer temperatures to extreme precipitation to severely dry conditions.
So what does this mean for the future of our national parks and other public lands? Below are five national parks where you can see the impact of climate change today – and what will happen if we don't put a stop to it.
Rocky Mountain National Park

Ever had a 102-degree Fahrenheit fever? That's akin to what Rocky Mountain National Park is experiencing as its average annual temperature has increased by 3.4 degrees Fahrenheit over the last century.
While it may not seem like a lot on the surface, a 3.4-degree increase can have major impacts. As temperatures in the park rise, winters become shorter and milder while summers become longer and warmer. As snow begins to melt sooner in the Spring, it means less water for animals and plants in the summer. This slight adjustment in when seasons begin and end affects not only the water supply, but the timing of natural events, such as when flowers bloom and how new plants grow and develop, which can change plant and animal life composition. Plus, some data stations in Rocky Mountain National Park now show that, on average, the park experiences more frost-free days than at any time in recorded history, with an average of 100 frost-free days in the last decade. That's 35 more than the average of 65 days in the middle of the last century.
Related: The Facts about Climate Change and Drought
Yellowstone National Park

Yellowstone National Park has also begun to see serious changes due to climate change, with average temperatures higher than they were 50 years ago, particularly during the spring. In the northeast section of the park, there are now 80 more days each year above freezing and about 30 fewer days per year with snow on the ground than a half-century ago. Similar to Rocky Mountain National Park, snow is projected to melt increasingly earlier in the year, reducing the water supply and putting the animals, farmers, and other communities that rely on the water that flows downstream at risk.
Glacier National Park

Glacier National Park, the mountain range that crosses the Montana-Canada border, has tragically lost much of its namesake feature  over the last century, and even more so in recent decades. A major cause? Increased average temperatures due to rising human-made greenhouse gas emissions. And in the past 25 years alone, temperatures have increased at Glacier by nearly 3.6 degrees Fahrenheit.
In the mid-1800s, Glacier National Park had roughly 150 ice sheets. Today, just 25 remain and scientists predict that the park could be glacier-free as early as 2030. The loss of Montana's glaciers and mountain snow is depriving communities, wildlife, and vegetation from a much-needed water source during the hot summer months. Many are now asking, what will Glacier be known as once the remaining 25 ice sheets disappear?
Related: What's the Big Deal if the Planet Is a Few Degrees Warmer?
Assateague Island

The landscape of Assateague Island, an island along the coast of Maryland and Virginia that is known for its abundance of wild horses, has changed dramatically as increased storms and rising sea levels have altered its shape. And unless we significantly reduce greenhouse gas emissions, scientists project that sea levels around the island will rise another 3.5–9 inches by 2040. The coastal processes that shape the island, such as overwash – the flow of water over dunes during storm events – are projected to get worse and alter the island's shape even more.
Alaskan National Parks

Glaciers store about 75 percent of the world's freshwater, providing critical water sources for agriculture and communities around the world. This is especially true in Alaska, where 35 percent of water runoff originates from glaciers, many of which are within its national parks.
Glacier loss in Alaska can harm the animals, vegetation, and nearby communities who rely on water runoff from glaciers, many of which are part of national parks. For example, the Susitna river, which flows from the south side of the Denali National Park, is fed by water runoff from Alaskan glaciers. And because climate change is thought to have more impact at higher altitudes, fish and other species in glacier-fed rivers in Denali National Park and elsewhere are even more susceptible to the harmful effects of climate change.
Here's What You Can Do

Our national parks are precious, and are meant to be preserved from harm for future generations to enjoy. But climate change hasn't showed signs of slowing down, and many of the mountainous parks are likely acutely feeling the damage of climate change due to their high altitudes.
If you agree that our public lands are for the people, not for the polluters, there's something you can do today to help protect public land for the future: Keep coal in the ground.
Right now, 40 percent of US coal is sourced from public lands, and when we burn it for fuel, it releases dangerous greenhouse gases and accelerates climate change. But there is hope for the future of our public lands: the US government is reviewing its federal coal leasing program and wants your input on what to do. Help protect our public lands by telling the Department of the Interior you support permanently ending coal leases on our public lands — for our health, for the health of future generations, and for the sake of the planet.
HERE'S WHAT YOU CAN DO

Our national parks are precious, and are meant to be preserved from harm for future generations to enjoy but climate change hasn't showed signs of slowing down. If you agree that our public lands are for the people, not for the polluters, there's something you can do today to help protect national parks for the future: support the transition to clean energy.
Last year, as part of the Clean Power Plan's final rule, the EPA started a new program known as the Clean Energy Incentive Program (CEIP), which helps states to reduce carbon pollution by encouraging early investments in zero-emitting renewable energy generation.
Until November 1, the EPA is collecting public comments on the CEIP – and you can help.
Add your name here to support the CEIP and help ensure the US stays a leader in clean energy – for the health of Americans, our future, and our planet.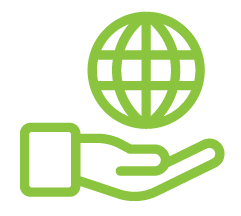 Before You Go
At Climate Reality, we work hard to create high-quality educational content like blogs, e-books, videos, and more to empower people all over the world to fight for climate solutions and stand together to drive the change we need. We are a nonprofit organization that believes there is hope in unity, and that together, we can build a safe, sustainable future.
But we can't do it without your help.
If you enjoyed what you've just read and would like to see more, please consider making a generous gift to support our ongoing work to fight climate denial and support solutions.