December 19, 2016 | 12:41 PM
Five Things You Can Do Today About the Climate Crisis
Even the smallest acts can make a big difference when it comes to taking action to fight the climate crisis. If US President-elect Donald Trump's nomination of several oil industry insiders and climate deniers to serve in key cabinet positions responsible for the nation's public lands, environment, and foreign policy has you asking, "What can I do?" We've got you covered.
Here are five ways that you can help fight back today.
5. Tell the Senate We Need a Qualified Cabinet

Do you trust big oil insiders to do what's right for the health of your family and environment? Neither do we. Add your name here to tell the Senate that we need leaders who'll take us forward and work for a clean energy economy that creates thousands of jobs and business opportunities for Americans – not individuals who will allow corporations to pollute our air and water.
4. Download Our Action Kit

By downloading our Make It a Reality action kit, you can uncover the facts about the climate crisis and how you can get involved with the fight for solutions. You'll learn how to inform others about climate change, answer common questions, utilize social media, contact decision-makers in your area, connect with trained experts, and become a trusted messenger about climate action in your community.
3. Become a Climate Reality Leader

Climate Reality Leaders are an extraordinary group of people from around the world that are unified around the same cause, spreading the truth about climate change   and inspiring action on the climate crisis. The Chairman and Founder of The Climate Reality Project, former US Vice President Al Gore, trains Climate Reality Leaders to educate others about climate change and tackle the crisis head on. There are now over 10,000 Climate Reality Leaders in more than 135 countries educating their communities about the climate crisis.
Our next Climate Reality Leadership Corps training will take place in Denver, Colorado on March 2-4, 2017. Apply now!
2. Download Our Solar or Wind Myths E-Books to Debunk Misconceptions About Clean Energy Over the Holidays

Despite all of the facts out there about solar and wind energy, many people debate – or simply don't understand – the tremendous benefits of renewables. However, with our e-books, Top Wind Energy Myths and Top Solar Energy Myths, you can learn about the positive impacts of wind and solar on our economy as well as the reliability of renewable energy and the real causes of the climate crisis. With your help, we can debunk some of the most common misconceptions out there about wind and solar power.
1. Donate

Help us fight back against climate deniers and protect our planet by donating now. Together, we can make a difference in 2017 – and for years to come.

Thank you for being a devoted advocate for climate solutions. With your help, we will create a bright, sustainable future for generations to come.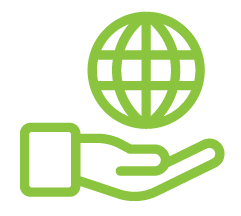 Before You Go
At Climate Reality, we work hard to create high-quality educational content like blogs, e-books, videos, and more to empower people all over the world to fight for climate solutions and stand together to drive the change we need. We are a nonprofit organization that believes there is hope in unity, and that together, we can build a safe, sustainable future.
But we can't do it without your help.
If you enjoyed what you've just read and would like to see more, please consider making a generous gift to support our ongoing work to fight climate denial and support solutions.