October 30, 2017 | 11:00 AM
Former Vice President Al Gore: The Sky Is the Limit
Earlier this month, we held our 36th – and largest – Climate Reality Leadership Corps training in Pittsburgh, Pennsylvania. Over 1,300 activists from around the world came together for the three-day event to learn how to spread the truth about the climate crisis and grow the movement for solutions. I was truly inspired to meet so many activists committed to fighting for the future of our planet. 
When we started the Climate Reality Leadership Corps over 10 years ago, I never could have imagined how many people from all walks of life would stand up to become activists and Leaders. I also never could have imagined how these trained Leaders would go on to make such a difference, pushing towns and cities to go 100 percent renewable, protecting key environmental policies, and even helping secure the passage of the Paris Agreement, to name only a few accomplishments. With our Climate Reality Leaders, the sky is the limit. 
While we've trained over 13,000 activists in 140 countries, we need your help to continue growing our Climate Reality Leadership Corps and other programs that promote practical solutions to the climate crisis. 
Please consider making a gift today and help us train more Climate Reality Leaders to inspire action around the world and expand clean energy solutions at every level of society.  
Your gift today will have double the impact – thanks to a matching gift from a generous Climate Reality supporter, up to $25,000.  
We held our latest training in Pittsburgh for a reason. When the White House started the process to withdraw the United States from the Paris Agreement earlier this year, cities and states stepped up to become renewable energy leaders and cut emissions. Pittsburgh is one of those cities, pledging to reduce its greenhouse gas emissions 20 percent by 2023 and achieve 100 percent-renewable electricity by 2035.
With your support, we can hold future trainings in other cities leading the fight for a sustainable future, both in the US and around the world. We can provide more programs, tools, and grassroots training that climate activists need to spread the truth about the climate crisis in their communities and mobilize their friends, neighbors, and colleagues to act at this critical time. 
GIVE TODAY 

Make a gift today and have twice the impact in the fight for climate solutions. Until October 31, your donation will be matched by a Climate Reality supporter up to $25,000. 
This year, we've faced an even greater challenge with friends of fossil fuels in powerful positions across the US government. But that is why your support is so vital – and why its impact will be felt for generations to come. 
Thank you for your generosity.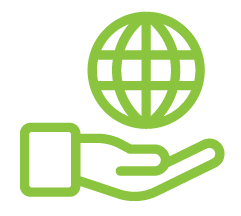 Before You Go
At Climate Reality, we work hard to create high-quality educational content like blogs, e-books, videos, and more to empower people all over the world to fight for climate solutions and stand together to drive the change we need. We are a nonprofit organization that believes there is hope in unity, and that together, we can build a safe, sustainable future.
But we can't do it without your help.
If you enjoyed what you've just read and would like to see more, please consider making a generous gift to support our ongoing work to fight climate denial and support solutions.