April 12, 2017 | 10:00 AM
Four Former EPA Chiefs Speak Out Against the New Administration
These former EPA administrators were appointed by four different presidents – two Democrats and two Republicans. So, what could they have in common? All of them have spoken out against the current administration's environmental policies – as new EPA Administrator Scott Pruitt repeats fossil fuel talking points, the president signs extreme executive orders that roll back environmental progress, and a new federal budget proposes to cut EPA funding by 31 percent. 
"I would not agree that [CO2 is] a primary contributor to the global warming that we see."
Scott Pruitt, EPA Administrator
Stand with Reality! Take the pledge now.
But here's just some of what these former administrators had to say:
William K. Reilly 

EPA Administrator under President George H. W. Bush (1989 - 1993) 
"For a prospective EPA administrator to doubt or even contest a conclusion that 11 national academies of science have embraced is willful political obstruction." [Source]
 
Former @EPA head Reilly insists enviro progress can be made despite resistance from Trump admin. https://t.co/vx1esuT4wV @chrschwaegerl

— Yale Environment 360 (@YaleE360) January 27, 2017

Carol Browner

EPA Administrator under President Bill Clinton (1993 - 2001) 
"This budget makes significant cuts to programs that protect our air, our water, our land, which is not an American value. Eviscerating resources for scientific research on climate change and pollution is not an American value." [Source]
 
"When we think about climate change, we need a moral and ethical component." - Carol Browner

— SchoolPublicAffairs (@AU_SPA) November 2, 2016
Christine Todd Whitman

EPA Administrator under President George W. Bush (2001-2003)
"I don't recall ever having seen an appointment of someone who is so disdainful of the agency and the science behind what the agency does… [Scott Pruitt] obviously doesn't care much for the agency or any of the regulations it has promulgated. He doesn't believe in climate change; he wants to roll back the Clean Power Plan." [Source]
 
"I think, as a matter of law, that carbon is a pollutant has been settled" -Christine Todd Whitman, Bush's EPA head https://t.co/s0bsgsia6n

— Jim Marston (@JimMarston) March 13, 2017

Gina McCarthy 

EPA Administrator under President Barack Obama (2013 - 2017) 
"This budget… really represents an all-out assault on clean air, water, and land. You just can't put America first when you put the health of its people and its country last, and that's what this budget really represents." [Source]
 

Science Has No Party Affiliation

It's clear from the words of these former EPA chiefs — Democrats and Republicans alike – that climate science and the mission of the Environmental Protection Agency shouldn't be political footballs. But while what's going on in Washington DC is discouraging at best, we don't have time to waste on despair and cynicism.
As Climate Reality founder, former US Vice President Al Gore, has said, "We must, we can, and we will solve the climate crisis. No one man or group can stop the encouraging and escalating momentum we are experiencing in the fight to protect our planet." No matter what's going on in DC, you can take action. Here are four things you can do right now to be part of the movement to solve the climate crisis:
1. Join us at the People's Climate March on April 29 (in DC and around the country). Like we saw at the Women's March in January, regular people like us can send a powerful message to policymakers when we come together in massive numbers and speak with one voice. On April 29, we're coming together again and marching to demand climate action.
2. Subscribe to email alerts to be notified when the next Climate Reality Leadership Corps training will take place. You'll be the first to know when and where you can attend our next event with hundreds of other committed activists.
3. Take one action every day to stop climate change, organized by our friends at Years of Living Dangerously. Because every action you take can make a difference.
4. Pledge to #StandWithReality. According to a recent Gallup poll, seven in 10 Americans want to emphasize alternative energy over oil, gas, and coal. Existing renewable technologies like wind and solar are creating millions of jobs around the world and will help us solve the climate crisis. But we have to make sure our leaders insist on truth, accept reality, and listen to science.
© 2017 Lorie Shaull/Flickr cc by sa 2.0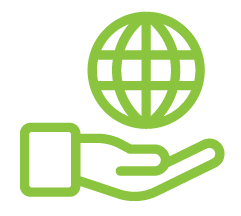 Before You Go
At Climate Reality, we work hard to create high-quality educational content like blogs, e-books, videos, and more to empower people all over the world to fight for climate solutions and stand together to drive the change we need. We are a nonprofit organization that believes there is hope in unity, and that together, we can build a safe, sustainable future.
But we can't do it without your help.
If you enjoyed what you've just read and would like to see more, please consider making a generous gift to support our ongoing work to fight climate denial and support solutions.