May 22, 2017 | 6:00 AM
Four Signs the Pressure's Paying Off
Then the order to begin rolling back the Clean Power Plan and other key programs. And that's not even the end of it.
But something started happening in April. All that pressure on Congress we saw coming from Americans of both parties? Those unprecedented numbers of emails, comments, letters, and more, calling on agencies and representatives to stop the fossil fuel agenda and protect the planet we share?
Well, it began to pay off in big ways. And we started winning again.
So if you've been there fighting with us and wondering if all those times you added your name to a petition or called your members of Congress actually made a difference, the answer is a very loud and very clear Yes. And we've got two words for you: Thank you.
At a time when powerful fossil fuel companies have a whole lot of influence and know how to use it, what keeps them from getting their way and keeps a sustainable future in sight is people like us standing up and saying No. Over and over and over again. It's all that ever has.
We're not sticking our heads in the sand here. We know the fight ahead is long and we'll be taking some lumps in the months and years to come. We're not going to win every battle. But we also know the overwhelming majority of Americans are with us and thanks to people like you, we're heading in the right direction. Whatever the day's headlines say.
Want proof? Look at these four ways you've made a difference when it mattered.
The President Signs a Short-Term Budget Deal – with the EPA Intact

When the White House announced its initial skinny budget, the target sign on the back of the Environmental Protection Agency and government climate initiatives couldn't have been any clearer. The skinny budget proposed cutting the agency's funding by 31 percent overall and zeroing out the Clean Power Plan entirely, along with total cuts to climate-related programs at the State Department, Department of Energy, NASA, and other agencies. Then, just in case there was any confusion over the government's feelings about climate action, White House Office of Management and Budget Director Mick Mulvaney announced, "We're not spending money on that any more."
Except, for now the government will be. Thanks in part to the pressure on Congress – with voters flocking to member town halls in unprecedented numbers, demanding answers on EPA cuts (among other issues) and making clear that big cuts would be big losers – lawmakers passed a short-term extension to the federal budget on April 28 and an appropriations bill on May 5 that kept funding for the EPA almost right where it was. There will be another and bigger fight again when this resolution expires in the fall, but for now, this critical win means scientists and EPA officials largely keep doing what they're good at – studying our climate and protecting the rest of us from industry polluters.
Hundreds of Thousands March to Protect the Climate
 

Get involved, get engaged, and help us demand action! Join us at the People's #ClimateMarch on April 29: https://t.co/jBRcjLDDKw pic.twitter.com/byW6D7qEw2

— Climate Reality (@ClimateReality) April 25, 2017

The day after Congress passed the resolution keeping the EPA in business – April 29 – hundreds of thousands gathered in DC and communities around the world for the Peoples Climate March.
Every march was different – while protesters in DC sweated through the heat, Denver marchers shivered in the snow – but together, the extraordinary numbers sent a message no policymaker could miss: Our climate matters – and we're ready to fight to protect it.
The Senate Keeps a Lid on Methane
 

There has been a lot of bad news related to the environment lately, but this victory is cause for real celebration https://t.co/KDsMmUITj2 pic.twitter.com/DeU2DZwOdy

— Climate Reality (@ClimateReality) May 19, 2017

When it comes to greenhouse gases, carbon dioxide gets all the attention, but methane leaking from oil and gas facilities packs a serious punch. How serious? Well, wasted methane dumps up to 180,000 tons of highly potent global warming pollution into the atmosphere every year and costs US taxpayers millions.
The Obama-era regulations to limit these leaks were a quiet but major victory last year, due in part to sustained pressure coming from activists and citizens around the country. So no surprise that fossil fuel advocates in Congress had their sights set on repealing them this spring. What was a surprise was that they failed, with Americans once again coming through and pressuring enough senators to defeat the repeal and keep the regulations in place by a 51-49 vote on May 10. Proof, if you needed it that even in the darkness of DC, the good guys and girls can still win.
Americans Tell the EPA to Keep It Clean

The Washington Post headline said it all: "EPA asked the public which regulations to gut — and got an earful about leaving them alone."
Quick backstory: after one of the recent executive orders, the EPA asked several offices – including the Office of Air and Radiation (OAR), which administers the Clean Air Act – to recommend rules on pollution that could be repealed, replaced, or modified to make them "less burdensome". 
We thought the answer was obvious: none of them. After all, when was the last time anyone thought, "You know what I'd really like in my lungs? More toxins and pollution."
Fortunately, nearly 15,000 of you agreed and added your name to our comment to the EPA calling on the agency to protect citizens rather than corporate donors looking to skip the burden of cleaning up the emissions they dump into our air.
As the Post article explains, you weren't the only ones. In fact, when the comments closed the EPA had comments from over 70,000 Americans (more comments kept rolling in after the Post article). Almost all of which saying we need to keep the regulations protecting the air we breathe, the water we drink, and the planet we share just as they are.
With this kind of overwhelming response, it gets a lot harder for a government agency in a democracy to just go ahead and gut key environmental protections. So if you spoke up during this comment period, thank you.
The Takeaway

Take hope. Even when the news coming out of DC can seem overwhelming and at times discouraging, you can make a difference in halting the fossil fuel agenda. In fact, chances are, you already have.
BECOME A CLIMATE REALITY LEADER

Join us for an upcoming Climate Reality Leadership Corps training and learn from former US Vice President Al Gore and renowned climate scientists and communicators about what's happening to our planet and how you can use social media, powerful storytelling, and personal outreach to inspire audiences to take action. Give us three days. We'll give you the tools to change the world. Learn more.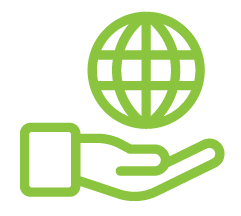 Before You Go
At Climate Reality, we work hard to create high-quality educational content like blogs, e-books, videos, and more to empower people all over the world to fight for climate solutions and stand together to drive the change we need. We are a nonprofit organization that believes there is hope in unity, and that together, we can build a safe, sustainable future.
But we can't do it without your help.
If you enjoyed what you've just read and would like to see more, please consider making a generous gift to support our ongoing work to fight climate denial and support solutions.