May 17, 2016 | 12:39 PM
Four Ways An Inconvenient Truth Changed Peoples' Lives
After seeing An Inconvenient Truth, people worldwide finally understood the reality of the climate crisis devastating our planet – and for many, it was the moment they knew they personally had to do something about it.
 
This month marks the 10-year anniversary of the film's release, and we're celebrating the impact it had in stirring millions of people worldwide to take climate action. People of all ages, from every part of the world, have begun to share how the film impacted them by using #ait10 on social media and commenting on our Facebook page.
So far, the responses we've seen on social media have been overwhelming – and incredibly inspiring. As much as we wish we could share each and every story, there's just not enough space here on our site. But in hearing these encouraging stories, it seems there are four main ways audiences took action after seeing the film.
1. We Woke Up

The first reaction nearly everyone had after seeing this film? "It was a wake-up call." An Inconvenient Truth helped moviegoers realize that their actions had an impact. And that they could be part of the solution, rather than contributing to the problem.
It came as a rude shock. So much is happening around us and we are not even completely aware about it. #ait10 https://t.co/X24G4Jy68s

— Vipul Mathur (@vipmathur) May 14, 2016
10 years ago, "An Inconvenient Trust" helped me realize that climate change is THE moral issue of our day. #ait10

— Jeffrey Spencer (@RevJSS) May 13, 2016
#ait10 - this film was a wake-up call to humanity. Science is based on fact not opinion. Powerful, compelling film. pic.twitter.com/vZJi7AUj7l

— The Earth (@myearthfriend) May 13, 2016
#TBT Wow! 10 yrs since my "AHA" moment w/ @aitruthfilm. Ever since, #ClimateAction has been my mission! #ait10 pic.twitter.com/HCb4quK3km

— Yoca (@Yoca1000) May 12, 2016
Wow! #ait10 was instrumental in what has become my passion. A part of @ClimateReality since 2007. Thanks @algore pic.twitter.com/2hLW222OjD

— William (@billbills) May 12, 2016
2. We Grew Up Understanding the Facts – and Taking Action

For many young people who saw the film as a child, this was their first foray into activism. The best part: they haven't stopped. By inspiring a generation of change makers, An Inconvenient Truth had a ripple effect that continues every day, making a better future for all of us.
Tenth anniversary of An Inconvenient Truth. Changed my life. Now I'm doing everything I can to organise on #climatechange #ait10

— Tejopala Rawls (@tejopala) May 14, 2016
Was on 8 yrs old when @aitruthfilm was released. @algore has inspired me to be climate conscious #ait10 pic.twitter.com/D8wHAhDa3l

— Mitch Kurylowicz (@mitchkurylowicz) May 13, 2016
.@aitruthfilm was one of the main reasons I did an Env Science degree. So massive impact personally at least! #ait10 https://t.co/RrcMahKk8Q

— Ceri Smith (@cerismith) May 13, 2016
#ait10 Its been 10 years already! I first watched it when I was in class 10, 6 years ago! And now I am a #climateleader for our Environment.

— Nanu. (@rubina_karki) May 12, 2016
3. We Changed It Up

For others, the film marked a turning point in their lives. Some started sustainable businesses. Others were inspired to go back to school for environmental or clean energy-focused degrees. Still more started their own nonprofits and organizations to help counter the effects of climate change.
"I am not exaggerating when I say that the documentary was a turning point in my life. Not only did it expose me to the reality of climate change but also it gave me purpose… For one year, I prepared for one of the toughest management entrance test in India, cleared it successfully on my second attempt, studied forestry and environment management for two years in a national institute … [and] currently I am working as a research consultant in WRI and specifically looking at the adaptation dimension to landscape restoration in India. So yes, I am right here fighting for our planet and living the dream. Thanks to An Inconvenient Truth, I have found meaning and purpose in my life."
- Sandip Chowdhury, Climate Reality Leader
"I want to feel that when I reach the end of my life I can say to my son, I did everything within my power to make a positive difference for you. So on Earth Day 2012 I launched www.Sussexgreenliving.co.uk.  It was my night job whilst running a business by day and all my family commitments. The film totally changed my life. In 2014 I decided to sell my shares in the family business I had been running for 17 years, so I could follow my 'green' passion…"
- Carrie Cort, Climate Reality Leader
I started working in politics and after working at the @WhiteHouse moved to the @EPAGov and @EPAGreatLakes. #AIT10

— Taylor Fiscus (@TaylorFiscus) May 15, 2016
.@aitruthfilm inspired me to launch @GreenFilmFest - with 400+ film programs since 2011. Full story: https://t.co/XARaSdLJJ1 #ait10

— Rachel Caplan (@rachelsf) May 13, 2016
10 years ago, An Inconvenient Truth inspired me to focus my environmental consulting on climate change and GHG reduction. #ait10

— Michele Grossman (@precautionaryP) May 12, 2016
Ten years ago changed my career to engineer batteries for hybrid and electric cars. Bought a Chevy Volt. EV enthusiast. #ait10

— Andy Oury (@2000Z28) May 12, 2016
When I learned about #ClimateChange i decided to do something, studied MSc & became a @ClimateReality leader @NoPlanetaB @aitruthfilm #ait10

— AStrid (@LaMues) May 12, 2016
4. We Spoke Up and Taught Others

The reason we're still talking about this film 10 years later is simple: it's because of people like you. Thanks to viewers who decided to speak out and teach others about climate change, the climate movement exploded. People started caring about their environment and making sustainable choices. But more importantly they started talking about climate change with the other people in their lives – and trained as Climate Reality Leaders to advocate for solutions in their community.
"In my 35-year career as a municipal manager in Massachusetts, serving also now as a board officer on the regional planning agency for Greater Boston, I've come to understand that my role in the climate crisis is to be an enlightened public official, to provide policy leadership committed to sustainability, energy efficiency, renewable energy, to reducing our carbon footprint, and to reducing local and regional vulnerability to the anticipated impacts of climate change."
- Keith Bergman, Climate Reality Leader
"I went to the Climate Reality training in Toronto ... I have written letters to our local paper, to the prime minister. I have taken part in Twitter chats with [Climate Reality] and the UN, where some of the things I have said have reached over 7,000 people! [And] I have appeared on a local radio station with another lady who was trained in Toronto … and just when I'm feeling like I should maybe slow down a little, someone will thank me or come up and talk to me about something I have said. This gives me hope that maybe, just maybe I am helping in this battle in a small way."
​- Heather Wilkins, Climate Reality Leader
@ClimateReality @aitruthfilm did more than change lightbulbs Took #ClimateAction to the streets & on the road! #ait10

— KnightBiologist (@KnightBiologist) May 13, 2016
I've shown #ait10 to Indonesian students since 2007. Thanks @algore for this important film about #climatechange! https://t.co/ViVahKhvad

— Wendy Bone (@wendyboneabroad) May 13, 2016
An Inconvenient Truth @AITruthFilm inspired me to create https://t.co/YmUgDagnwV. Inspire you? Tweet it! #ait10 pic.twitter.com/fIXhQXzj0a

— GreenerDailyLife (@GreenDailyLife) May 13, 2016
How did An Inconvenient Truth Impact You? Share Your Truth!

Together, we've been working towards climate solutions for over a decade now. Some of us have been at it even longer.
#ait10 taught me that no matter who you are you or where you live, you can still be useful in this battle. @ClimateReality - thank you

— Heather Wilkins (@HWilkins1) May 15, 2016
We want to hear your truth. Does your story fall into one or more of the above categories? How have you changed your life or actions since seeing the film? Let us know using #ait10 on social media, commenting on our Facebook page, or sending us your story directly.
And if you're ready to do more, commit to take climate action in honor of An Inconvenient Truth's 10-year anniversary.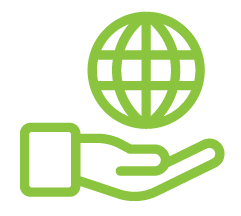 Before You Go
At Climate Reality, we work hard to create high-quality educational content like blogs, e-books, videos, and more to empower people all over the world to fight for climate solutions and stand together to drive the change we need. We are a nonprofit organization that believes there is hope in unity, and that together, we can build a safe, sustainable future.
But we can't do it without your help.
If you enjoyed what you've just read and would like to see more, please consider making a generous gift to support our ongoing work to fight climate denial and support solutions.