September 02, 2011 | 4:55 PM
From the Front Lines: The Tar Sands XL Keystone Pipeline Protest
I don't make a habit of getting arrested. In fact, as I sat at "civil disobedience training" the night before my imminent arrest, I watched as only three of the 60 people in the room raised their hands when asked if they had ever been arrested before. These people came from all across the country, an eclectic mix including actors, doctors, professors, a geologist, a poet, a mathematician, and a few college students; most were middle-aged (ouch!) like me. We took to heart the call for "elders" to stand together and take our place alongside young people who have been carrying the mantle on environmental protests for all of us on their own, for too long.
My experience was made all the more memorable by having fellow Climate Reality Project presenters at my side and cheering me on, both in D.C. and around the country. The reasons why this pipeline has become the "line in the sand" for the climate movement have been well documented and publicized these past few weeks. As James Hansen has said, if this pipeline is built "it will be essentially game over for climate." Each of us who have and will attend the protest, either in support of the people about to get arrested, or as one of the potential arrestees, also have our own reasons for drawing our "personal line."
The Tar Sands protests began the same week that the Martin Luther King memorial was informally opened to the public. To paraphrase Peter Joseph, who after his arrest visited the MLK memorial: "The ability in our country to put yourself on the front line, to be able to protest and stand up for your beliefs, even if it means getting arrested, is both humbling and powerful."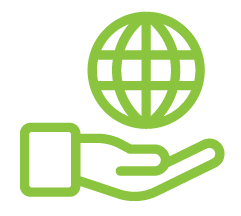 Before You Go
At Climate Reality, we work hard to create high-quality educational content like blogs, e-books, videos, and more to empower people all over the world to fight for climate solutions and stand together to drive the change we need. We are a nonprofit organization that believes there is hope in unity, and that together, we can build a safe, sustainable future.
But we can't do it without your help.
If you enjoyed what you've just read and would like to see more, please consider making a generous gift to support our ongoing work to fight climate denial and support solutions.