October 08, 2015 | 10:56 AM
Game Time on the Road to Paris
With less than two months to go until UN talks on a global climate agreement begin in Paris, it's officially game time for the climate movement. And while there's still plenty of work to be done between now and November 30, if the talks really were a game like the Super Bowl or the World Cup final, we'd be betting on our team.
The last time negotiators tried to agree on a deal this big – back in Copenhagen in 2009 – our team lost. So how can we be so hopeful that the outcome will be any different only six years on?
At the risk of oversimplifying a lot of complex factors, the short answer is that in those six years the world changed. Profoundly. Through a series of seemingly unrelated events and developments an agreement is possible today in ways unimaginable back in 2009. Narrowing them down isn't easy, but here are some of the critical developments on the road to Paris.
Superstorm Sandy and Typhoon Haiyan
 

Superstorm Sandy and Typhoon Haiyan hit a year and hemispheres apart – with Sandy battering cities up and down the eastern US in 2012 and Haiyan devastating the Philippines in 2013 – but together they made the real human cost of climate change painfully apparent to anyone with eyeballs.
Both storms were simply bizarre. Under normal circumstances, there was almost no way the Atlantic should have been warm enough for a hurricane to hold form and hit New York City in late October, as Sandy did. A year later, exceptionally warm waters off the Philippines gave rise to a typhoon that had the strongest sustained cyclone winds ever recorded and left a humanitarian disaster in its wake, with thousands dead and millions homeless. Regardless of where you heard the news, our vulnerability in the face of Mother Nature's ferocity and the consequences of inaction were impossible to ignore and – for millions worldwide – underscored the urgency of taking action.
China Lets the Sunlight in
 

#ClimateFact: China is shifting to a low-carbon economy #COP21 #ClimateHope pic.twitter.com/EbOXuk3vOx

— Climate Reality (@ClimateReality) October 3, 2015
It's one thing to have the goal of shifting away from fossil fuels. It's another altogether to have the renewable energy technology to do it affordably. So when China – responding to the very real pollution from coal-fired power plants choking its cities – made solar power a key component of its 2011 five-year plan and subsidized $42 billion in loans to panel manufacturers, unleashing market forces that made solar power suddenly accessible to millions, the timing could not have been better. Thanks to China's efforts, there were a lot of factories making solar panels, causing a glut in the global supply, collapsing prices, creating a supply of cheap panels that went to consumers around the world
Of course, these panels needed someone to install them, creating new job opportunities in the US and abroad and the pace of installations quickly increased with competition, new market openings, and better panels that snapped together. The result: the price of rooftop solar panels dropped drastically in the past few years alone and in 2014, a new solar power system was installed in the US every two-and-a-half minutes, making the future of renewables look very bright indeed.
Energy Storage  
 

"Solar and battery storage is simply unstoppable." http://t.co/kjBBhDdUZD Retweet if you have #ClimateHope. pic.twitter.com/uOE3C6wOxd

— Climate Reality (@ClimateReality) August 3, 2015
If the future of a sustainable planet hinges on scaling up renewable energy in a big, big way, then a good part of that future hinges on making energy storage systems better and cheaper to help cover needs on nights and calm days. Which is why projections for precipitous declines in the price of batteries – as much as 40—60 percent over the next five years according to one recent report – are such good news. Consumer demand is already strong – witness Tesla selling out reservations for its home battery systems through 2016 barely a week after being announced.
When you consider that batteries are quickly getting better at the same time that clean energy technologies like solar power are quickly getting cheaper, the tired old argument that renewable energy is just too expensive gets less and less credible every day. In fact, Deutsche Bank has found that the cost of energy from solar will as cheap or cheaper than the cost of energy from fossil fuels – a state known as "grid parity" – in up to 80 percent of the global market within two years. Can you say "turning point"?
Businesses Get on Board
 

It's hard to overstate the importance of the recent shift in the business world to embrace sustainability. Because when even major corporations like Nike and Starbucks rethink their business, it shows that a real cultural transformation is underway and sends a clear message to policymakers and other companies. Namely, we can't have a healthy economy without a healthy environment.
Of course it would be tempting to ascribe this shift solely to enlightenment spreading throughout C-suites and boardrooms. But what's really happening is that executives are increasingly recognizing that the realities of climate change fundamentally threaten the ability of their businesses to make a profit – and that's a very powerful motivation. Critically, many firms with international reputations – think Unilever, eBay, and General Mills, to name only a few – are putting their considerable influence to work to support key climate initiatives like an emissions-reduction agreement in Paris. In the US, much credit is due to organizations like Ceres, the American Sustainable Business Council, and the Social Venture Network for helping drive this shift.
The Climate Action Plan
 

In his 2013 State of the Union address, US President Barack Obama stood before the nation to warn of the threat of climate change and declared, "But if Congress won't act soon to protect future generations, I will."
We'd heard bold statements before, but President Obama was as good as his word. That June, he stood on a stage at Georgetown University to announce the Climate Action Plan, featuring an ambitious suite of initiatives to cut carbon pollution, expand renewable energy, and increase resiliency to climate impacts. This plan would lead to the Environmental Protection Agency's Clean Power Plan, a historic effort to limit carbon pollution from US power plants for the first time. The effect was to signal that the US was getting serious about climate action and start a chain reaction of events with global significance (see below).
Earth-shattering, groundbreaking: whatever your seismic adjective of choice, the announcement was a huge deal. For many years, the US had been a major obstacle to international climate action, but with the Climate Action Plan, the world could be sure that the US was ready to take the leap and would back it up with real policy. And it wasn't the only one…
US-China Climate Agreement
 

Here's the latest on how the US and China are taking bold steps to #ActOnClimate change: http://t.co/BVt621lHyn pic.twitter.com/lW6XMJsT8r

— Climate Reality (@ClimateReality) September 17, 2015
If you had to pick one single event that really re-energized UN climate negotiations and made a major agreement in Paris possible, this would be the one. In November 2014, Chinese President Xi Jinping and US President Barack Obama surprised the world by announcing that the planet's two largest economies – and largest polluters – had signed a joint agreement to address climate change.
Though the goals each nation laid out – with the US committing to reduce emissions 26—28 percent below 2005 levels by 2025 and China promising to peak emissions by 2030 and aim for sooner are just two highlights – were newsworthy on their own, what made the announcement truly momentous was that it was the US and China making it. Seeing two of the world's great economies get serious left many nations with little excuse for inaction and created real momentum for a breakthrough in Paris.
How You Can Take Part 
 

A global climate agreement is closer than ever, but we need people like you to speak up and make sure it becomes a reality. Do your part and add your name to our Road to Paris petition calling on world leaders to take climate action and together, we'll make 2015 the year the planet turned the corner on climate change.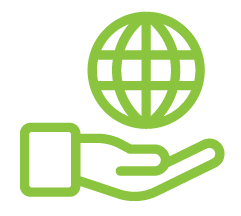 Before You Go
At Climate Reality, we work hard to create high-quality educational content like blogs, e-books, videos, and more to empower people all over the world to fight for climate solutions and stand together to drive the change we need. We are a nonprofit organization that believes there is hope in unity, and that together, we can build a safe, sustainable future.
But we can't do it without your help.
If you enjoyed what you've just read and would like to see more, please consider making a generous gift to support our ongoing work to fight climate denial and support solutions.