February 28, 2018 | 9:19 AM
Germany Is a Clean Energy Superpower – And Here's the Proof
Most people know Germany for things like its popular car manufactures Audi, BMW, and Mercedes-Benz, its annual Oktoberfest – fun fact: Germany has 1,300 breweries and 5,000 different brew brands – and all those brilliant composers (Bach, Beethoven, and Schumann, anyone?). But did you know the country is also a clean-energy superpower?
Indeed, Germany was one of the first major economies to take significant steps to transition from nuclear and fossil fuels to clean energy, beginning in the 1990s. This transition was known as "Energiewende" (or "energy transition"), and its success is a major reason why Germans have come to embrace the many benefits of clean energy.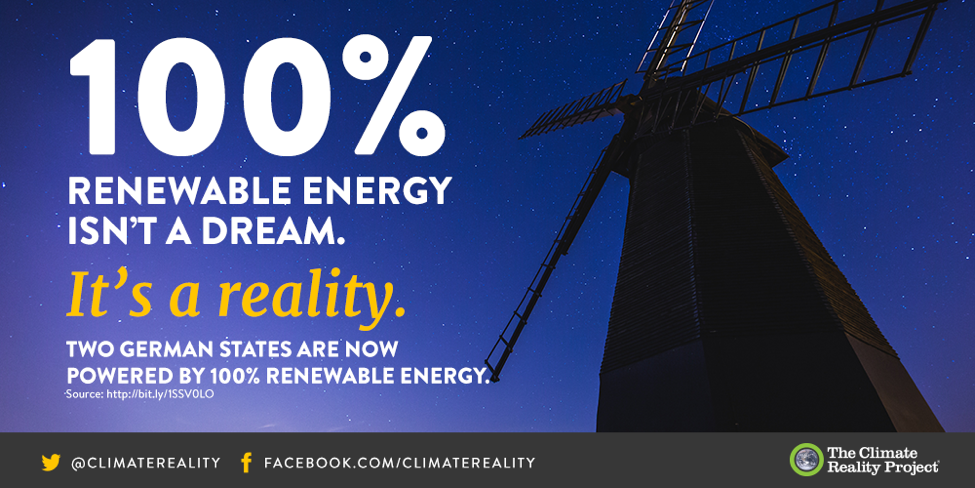 Over the past three decades, Germany has cemented its role as a climate solutions trendsetter. Below, check out seven reasons why it has become so dominant in the clean energy space:
1. Between 1990 and 2016, total greenhouse gas emissions in the nation dropped 27.4 percent, even as its GDP grew 50.5 percent.
2. Germany generated 36 percent of its electricity with clean energy in 2017, an increase of nearly 4 percent from just the year prior. It was the third year in a row that over one-third of electricity in Germany was sourced from renewables.
3. The country is one of the top three countries in solar PV capacity, and on certain sunny and windy days, clean energy has provided almost 100 percent of the nation's daily electricity need.
4. Wind power is Germany's second largest electricity source, accounting for 18.8 percent of Germany's energy combination. In late December 2017, the nation's power prices went negative, which meant that consumers were paid to use it thanks to low demand, unusually warm weather, and strong winds.
5. Germany has strong greenhouse gas emissions (GHG) reduction goals. The country plans to reduce its GHG emissions by 40 percent from 1990 levels by 2020 and by up to 95 percent by 2050.
6. And it doesn't stop there. Germany plans to reduce its primary energy consumption by 20 percent below 2008 levels by 2020, and by 50 percent by 2050.
7. Almost all Germans support clean energy! A 2017 survey found that a whopping 95 percent of surveyed citizens rate the expansion of renewable energy as important or extremely important.
At Climate Reality, we're working to accelerate the global shift from the dirty fossil fuels driving climate change to renewable energies like wind and solar, so we can power our lives and economies without destroying our planet.
If you're ready to join us, apply to join the Climate Reality Leadership Corps at our upcoming training in Berlin from June 26—28! You'll the practical skills, knowledge, and network to organize and lead your community in the fight against climate change. Apply today!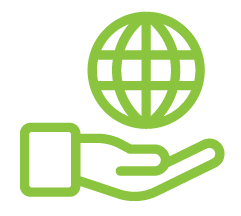 Before You Go
At Climate Reality, we work hard to create high-quality educational content like blogs, e-books, videos, and more to empower people all over the world to fight for climate solutions and stand together to drive the change we need. We are a nonprofit organization that believes there is hope in unity, and that together, we can build a safe, sustainable future.
But we can't do it without your help.
If you enjoyed what you've just read and would like to see more, please consider making a generous gift to support our ongoing work to fight climate denial and support solutions.