June 29, 2018 | 11:00 AM
Germany, Don't Miss This Opportunity
Originally published in Der Tagesspiegel. Republished with permission.
Years ago, Germany was the first country in Europe to develop and adopt wind and solar technologies to address planet-warming greenhouse (GHG) emissions. The 2010 energy concept and 2011 decision to phase-out nuclear energy mark the starting point of the Energiewende, which led to further improvements while charting a course to fundamentally re-envision how we power our lives and economies for the long-term. But this progress, and Germany's credibility and reputation, are now at serious risk. Other countries are catching up by implementing clean energy solutions and reducing GHG emissions at a much faster rate.
A transition to a clean energy economy isn't easy. There are always challenges and setbacks along the way. And there are questions still to answer to ensure the transition to clean energy is a just and fair one for all Germans.
Germany has demonstrated that it can be done – that the transition presents an opportunity to grow the business sector and create the jobs of the future. To seize this opportunity, leaders need to take action now.
This month, the German government officially acknowledged it will miss its own climate and emissions targets for 2020. There are many reasons but one of the most critical is the government's delay in phasing out dirty coal-fired power entirely. If Germany does not act quickly to rectify its emissions trajectory towards meeting its 2030 targets, it risks providing an example of inaction and sending the message that Germany's promises are not credible. As the Coal Commission meets this week, Germany has the opportunity to prepare the ground for a rapid and just coal phase-out and truly deliver on the promise of Energiewende.


Phasing out coal-fired power has political challenges, but German ingenuity has developed the technologies to do it in an economically viable way, thanks in no small part to its cities and companies. On the international stage, forward-looking nations like the UK, Canada, France, and Italy have formed the Powering Past Coal Alliance, committing to phasing out coal entirely and setting a model for the rest of the world.
For decades, Germany has led and benefitted from progressive efforts like this. It's time for the country to re-join and lead this community pioneering a path forward to a sustainable future. It starts by Germany committing to phase out coal completely by 2030 and proving to the world it's ready to meet its share of Europe's Paris Agreement commitments. The targets themselves are achievable, in fact they could even be strengthened. What remains to be seen is whether Germany will seize the investment, employment, and additional economic opportunities that come with the transition.
An important first step would be to shutter 10 gigawatts of dirty lignite power, the CO2-intensive fuel often referred to as brown coal, sending a clear message that the country is back as a credible and powerful partner in the energy transition underway across the globe.
>>> Read more: How Is Climate Change Affecting Germany <<<
This isn't just about Germany recommitting to climate action. It's also about the country staying competitive in a global economy where the future is renewable. Already, technology giants like Apple are going 100 percent renewable and companies in the US and China are racing to build an electric vehicle industry to dominate the transportation market of the future. Germany's celebrated business community and economy cannot afford to be left behind.
After all, the stakes are clear. What happens next – whether Europe's economic powerhouse embraces the opportunity of a clean energy economy, leaves coal in the past, and once again leads the international community on climate – will not shape the future not only for Germany but for our planet.
Germany, don't miss this opportunity.
Join Climate Reality's email list to stay updated on the latest climate news and how you can take action to help build a clean energy future.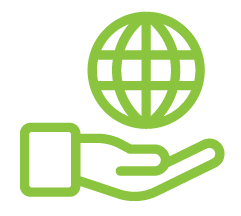 Before You Go
At Climate Reality, we work hard to create high-quality educational content like blogs, e-books, videos, and more to empower people all over the world to fight for climate solutions and stand together to drive the change we need. We are a nonprofit organization that believes there is hope in unity, and that together, we can build a safe, sustainable future.
But we can't do it without your help.
If you enjoyed what you've just read and would like to see more, please consider making a generous gift to support our ongoing work to fight climate denial and support solutions.