November 23, 2018 | 6:00 AM
Get Involved in 24 Hours of Reality
The countdown begins! On December 3-4, the global broadcast event 24 Hours of Reality: Protect Our Planet, Protect Ourselves unites people around the globe to explore how fossil fuels and the climate crisis are creating a health crisis worldwide, as well as highlight the solutions we have in our hands today to solve it.
Here are three ways you can get involved:
HOST OR ATTEND A WATCH PARTY

Watching 24 Hours of Reality is more fun when you do it with others, and watch parties open the climate conversation to your community. By attending a watch party, you're joining the climate change conversation that's happening in your own backyard. Want to know who's hosting this year's big party? Find your closest watch party here.
Can't find a watch party in your area? Consider hosting your own! By inviting your friends, family members, neighbors, and colleagues to join you in watching, you can unite people in your own backyard, bring your community into the conversation and have a great time while you do it.
This toolkit includes everything you'll need to organize an event for 24 Hours of Reality.
BECOME A CITIZEN PRODUCER

Last year 39 million people tuned in to 24 Hours of Reality to learn what climate change is doing to our planet and what they can do to be part of the solution. We want to keep creating content like this that educates people about the crisis transforming their lives and empowers them to act.
But we can't do it without you.
You can support 24 Hours of Reality and the real-world stories, e-books, videos and fact sheets we use to raise awareness worldwide by becoming a Citizen Producer.
If you donate $50 or more, your name will appear in the live closing credits! It's our way to say, "Thank you" and show the world you were part of this incredible event.

SPREAD THE WORD

Help spread the word about 24 Hours of Reality with your friends!
 
Click and share the above on Facebook or on Twitter with the hashtag #24HoursofReality.
During the show, we'll also feature a social media corner hosted by the actors and activists Calum Worthy and Vanness Wu, highlighting top posts from people like you. So, post away and you could be featured on our live broadcast.
Sign up here to get the latest news, information, celebrity announcements, and special offers about this year's 24 Hours of Reality.
Be on the lookout for more details about this year's live broadcast event, guests, and musical performances soon. In the meantime, here's a look at what's in store for 24 Hours of Reality: Protect Our Planet, Protect Ourselves.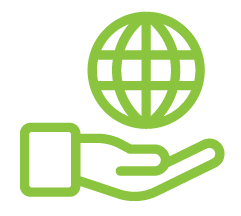 Before You Go
At Climate Reality, we work hard to create high-quality educational content like blogs, e-books, videos, and more to empower people all over the world to fight for climate solutions and stand together to drive the change we need. We are a nonprofit organization that believes there is hope in unity, and that together, we can build a safe, sustainable future.
But we can't do it without your help.
If you enjoyed what you've just read and would like to see more, please consider making a generous gift to support our ongoing work to fight climate denial and support solutions.