February 08, 2012 | 9:15 AM
Glaciers and rivers of Ecuador: Biodiversity under threat
We are Dean Jacobsen and Olivier Dangles, from Copenhagen University and the French Institute for Research and Development, respectively, and we led an expedition to the Antisana volcano in Ecuador with an international group of students in freshwater ecology. Four of them were Ecuadorian: Daniela Cueva, Andres Morabowen, Rodrigo Espinosa and Patricio Andino. One of them, Philip Madsen, was Danish; and one, Sophie Cauvy, was French. Our aim is to study how glacier retreat in the Ecuadorian Andes affects aquatic biodiversity, a key actor in ecosystem services provided by glacier-fed streams to people.
8:00 A.M.
Here is a clear early-morning glimpse (with telephoto) of Mt. Antisana, a dormant volcano on the eastern side of the Ecuadorian Andes, right on the edge of the Amazon, 50 kilometers (31 miles) south of the Equator. The meltwater from these glaciers is the source of the streams we study, and provides a considerable part of the drinking water for the 2 million inhabitants in nearby Quito, Ecuador's capital. We are interested in the role that glacier-fed streams play in the aquatic biodiversity of the high Andean plains — the páramos.
9:00 A.M.
We arrived at one of our study sites: the confluence of glacial streams (turbid, on the left) and non-glacial streams (clear and rainwater-fed, on the right), located at 4100 meters (13,451 feet) above sea level. Such sites are natural laboratories for us.

10:00 A.M.
Olivier and Sophie began sampling aquatic macroinvertebrates in the glacial stream as quickly as possible while the weather was still nice. We collected many types of quantitative as well as qualitative samples to study how the density, species richness and composition of the fauna varies spatially and temporally with the flow of glacial meltwater.
11:00 A.M.
His hands shivering from the cold, Dean poked at the writhing body of a tiny, aquatic, worm-like bug he had just found in his sample. This small larva will eventually become a midge. Since we started this investigation, we found at least five types of these bugs in danger of dying out from this region because of disappearing glaciers that feed the streams where they are found. These small bugs are the polar bears of the high Andean streams. They are the unseen symbol of climate change consequences for high Andean biodiversity.
12:00 P.M.
It was time to set up the camp, before the tropical afternoon rain made it more complicated — today it seemed that it would begin soon. We had a long (and fun) discussion on exactly where to camp, with a lot of serious, as well as silly arguments. Olivier won the battle.
1:00 P.M.
A rare black-faced ibis passed by our base camp. It reminded us that rapidly retreating Andean glaciers result in an extra layer of stress, not just to water supplies and tiny aquatic bugs, but also to the whole diverse community of plants and animals living in the region. As a flagship species, the black-faced ibis does depend on glacier-fed wetlands to find its food and be able to survive and reproduce. Its fate in the high Andes is therefore tightly linked to that of the glaciers.
4:00 P.M.
It began pouring down (a mixture of rain and hail). So, we just waited and relaxed in the tent — a bit bored. The rains finally stopped, and Philip performed an on-site experiment with some selected species of aquatic bugs. We are studying their activity levels at manipulated levels of temperature and oxygen, because we want to know if they will be able to displace themselves to higher altitudes if global warming and reduced contribution from meltwater in the future forces them to do so.
12:00 A.M.
The fire died out but we could not slip into our sleeping bags yet. Glacial streams can reveal some of their secrets during the night. Indeed, just like frogs in tropical forests, several bugs living in these streams prefer to come out of their hiding places during the night, when predators cannot see them. This increases the probability that they could be swept away by the current, and we can then trap them using drift nets placed in the stream. Here, Daniela gives some light to Andres, who makes some water flow measurement in front of the drift net.
8:00 A.M.
The sun rose beyond the majestic Antisana glacier, providing our team with natural energy to start up a new day of sampling and experiments. In a couple of hours, the glacier will start its melting phase again, maybe a bit more pronounced today than yesterday … A new day for our team to learn more about the climate change reality of the highly diverse and endangered biodiversity in the high Andes.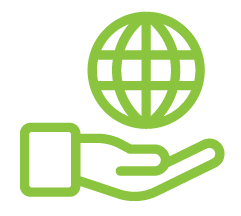 Before You Go
At Climate Reality, we work hard to create high-quality educational content like blogs, e-books, videos, and more to empower people all over the world to fight for climate solutions and stand together to drive the change we need. We are a nonprofit organization that believes there is hope in unity, and that together, we can build a safe, sustainable future.
But we can't do it without your help.
If you enjoyed what you've just read and would like to see more, please consider making a generous gift to support our ongoing work to fight climate denial and support solutions.