November 30, 2011 | 10:07 AM
From the globe to your (hopefully not flooded) backyard
© 2006 Flickr/kl801 cc by 2.0
The new report from the Intergovernmental Panel on Climate Change (IPCC) challenges us to think beyond changes in global average temperature and consider the impacts of climate change in our own backyards.
Take for example, the backyards of people in New York State, which according to a report sponsored by the New York State Energy Research and Development Authority (NYSERDA), is already seeing the impacts of climate change. The state has warmed more than 1.5 degrees Fahrenheit since 1970, and heavy downpours are happening more often. The sea level has also risen up to one foot since 1900 in some locations. These trends are likely to continue as carbon pollution builds up in the atmosphere.
One particularly gruesome reality of climate change in the Empire State is the vulnerability of urban water systems to heavy rain. Across the state, there are 60 municipalities with combined sewer systems, which carry domestic sewage, stormwater and industrial wastewater all in one pipe. Combined sewer systems are designed to overflow during downpours into nearby water bodies, potentially resulting in beach closures, hospitalizations and loss of biodiversity. As heavy rainstorms become more frequent and severe, New York residents should expect to see more overflow events -- even in communities that have upgraded their sewer systems.
This problem, by the way, is not confined to New York. If you live in the Pacific Northwest, the Great Lakes or the Northeast, your city may also have a combined sewer system that is vulnerable to overflowing during rainstorms. Here in D.C., the overflows are discharged into Rock Creek and the Anacostia and Potomac Rivers. An inch of rain or more can affect the water quality for more than three days.
One of the important themes in the IPCC report is that we need to start preparing now for the impacts of extreme weather and other climate hazards -- for instance, by upgrading our sewer systems to handle heavy rains. Funding might be hard to find when economic times are tough, but investments now can save heartbreak later. For instance, the NYSERDA report estimates that every $1 invested in the water resources sector in New York results in $4 in benefits.
Of course, even with wise planning and investment, we can't "adapt" our way out of climate change. The IPCC report notes that the longer we keep up business as usual, the worse things will get. Or as our CEO recently wrote, "This report is a bright flashing yellow light about the future of our climate ... We can't wait for the light to turn red."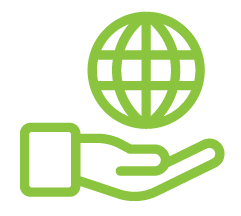 Before You Go
At Climate Reality, we work hard to create high-quality educational content like blogs, e-books, videos, and more to empower people all over the world to fight for climate solutions and stand together to drive the change we need. We are a nonprofit organization that believes there is hope in unity, and that together, we can build a safe, sustainable future.
But we can't do it without your help.
If you enjoyed what you've just read and would like to see more, please consider making a generous gift to support our ongoing work to fight climate denial and support solutions.