September 30, 2011 | 10:46 AM
Grassroots: Joining together to change the world
Have you had a chance to check out the Climate Reality Project's short video called Grassroots? If not, I would highly recommend giving it a look. The message of the video, four and a half minutes long and narrated by our Chairman, Al Gore, is very straightforward: Against all odds, grassroots movements in the past have successfully pushed their leaders for wide-scale political change. Now it's time for everyday citizens to join another grassroots movement to solve the climate crisis.
Take a look:
We've recently seen a great example of this grassroots movement in action. On Saturday, 350.org followed up on the momentum of 24 Hours of Reality, with a global day of action called Moving Planet. From Hanoi to Paris to San Francisco, people got moving to support bold solutions to the climate crisis. Get a sense of the stunning energy and scope of this event by checking out their photo album featuring images from around the world.
As former Vice President Gore says in our video: "Many people get the feeling their voices don't matter. That one person can't make a difference. That the money of the special interests is going to determine the result no matter what. But when enough people join, then it will change."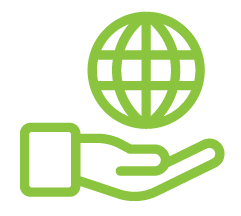 Before You Go
At Climate Reality, we work hard to create high-quality educational content like blogs, e-books, videos, and more to empower people all over the world to fight for climate solutions and stand together to drive the change we need. We are a nonprofit organization that believes there is hope in unity, and that together, we can build a safe, sustainable future.
But we can't do it without your help.
If you enjoyed what you've just read and would like to see more, please consider making a generous gift to support our ongoing work to fight climate denial and support solutions.