August 13, 2015 | 2:10 PM
Halftime on the Road to Paris
One hundred and ninety-five. That's how many countries are involved in negotiating a global agreement to reduce carbon emissions at the UN talks coming up in Paris later this year. And if you've ever tried to order pizza for more than three at a time, you know that getting a room of people to agree on anything is tough. Nevermind 195 governments, each with their own agendas and interests.
So if you want to get a very crowded room to agree on something much more important and complex than a delivery order, how do you do it?
You start by putting together a list of the most influential people in there, the ones who have the most sway when they speak. Because if you can get these people to take the first step with, say for example, committing to big cuts in carbon emissions, everyone else is much more likely to go along. Then you get to work.
This was our plan when we launched the Road to Paris campaign this spring. Reach out to people in the nations that matter most in the Paris negotiations – places like India, the Philippines, Brazil, Canada, Australia, and the US – and let them know what's happening and what they can do to turn up the pressure on their leaders to seize this historic opportunity.
Specifically, we're asking citizens in these countries and around the world to add their names to our petition demanding that world leaders act boldly to reduce greenhouse gas emissions. We're working to generate millions of signatures for the petition and deliver them at the beginning of the Paris talks.
You might be thinking, "Well, I've signed petitions before." Fair point. We all have.
But what's different this time is that it's not just your activist friend or well-intentioned aunt signing this one and emailing the link to the family (though we're grateful that they're doing that too). It's millions of people who all look very different and speak very different languages – Hindi, Mandarin, Portuguese, English, French, among others – all speaking up at once. And they're all saying the same thing: Take climate action now.
Now imagine you're a negotiator at the Paris climate talks. You're used to working largely under the radar, to the point that meetings have something like the feel of family dinners: people know you're sitting down at the table, but aside from journalists and green groups, not too many pay close attention to what's actually being served. This time, though, as you're getting ready to sit down to dinner in Paris, there's a knock at the door. Actually, it's millions of fists pounding so hard it could splinter at any moment and voices shouting in deafening tones. You bet you pay attention.
That's what we're doing with the Road to Paris campaign and petition.
How do know it's working? With such a diverse audience and the campaign working in every continent except Antarctica (while penguins are intimately familiar with the realities of climate change, their lack of opposable thumbs makes them not so great at signing petitions), numbers tell an important part of the story, but only part of it. So below are some postcards of progress from a few places around the world.
The Philippines 

In the Philippines, progress looks a lot like Rodne Galicha, our local Climate Reality Leadership Corps branch manager. Unlike some in the West, most Filipinos are pretty clear about what a future of climate change could look like, having experienced some devastating extreme weather in recent years. Rodne knew he had a message that would resonate. The question was how to get it to lots and lots of people.
Then came the global media buzz in the buildup to and release of Pope Francis' encyclical Laudato Si', calling for "an ecological conversion of the faithful." Call it divine inspiration or call it just being smart in a country where over 85 percent of the population is Roman Catholic, but Rodne's first move was to reach out to bishops around the nation to spread the word about the Road to Paris campaign and petition to the thousands of parishes they oversee.
Because he's not the type to aim small, Rodne set himself a target of adding 5 million signatures to the petition. In pen-and-ink hard copy. And with support from the church and a lot of attention from the media, he's on track to do it. In fact, he's been getting so much media attention that he was just chosen as one of 48 pilgrims who will march from Rome to Paris this fall to deliver the petition signatures to UN negotiators in person. Talk about optics. Talk about commitment.
India

Back in February, we went to New Delhi, India to train 450 Climate Reality Leaders. We wanted to get the word out and build momentum for the Road to Paris in a country where rising heat is becoming deadly and researchers find that pollution from coal power plants is chopping over three years off the average citizen's lifespan, but "climate change" is hardly in the popular lexicon.
You don't have to have a PhD in geography to know that India is a big country with a huge population. Over 1.25 billion in fact, with 15 official languages. The challenge our new Climate Reality Leaders faced was identical to Rodne's: how do you reach enough people in time?
On the ground, Dr. Nandini Deshmukh, our district manager in India had an idea. Why not reach out to the trusted voices who spend every day educating others and get them involved in the issue? Namely, teachers. So she reached out to a broad group of government agencies and other partners to create a climate training program in Mumbai aimed specifically at teachers. The program now holds a three-day training every month at the Maharashtra Nature Park that brings teachers together to learn not just about climate change, but also how to educate their students and build support for action in Paris in their communities. Sessions alternate between English, Marathi, and Hindi so teachers learn what's happening in the language they use every day. The result: awareness is growing in the classroom and in the streets.
Canada

You might have seen Canada's less than ambitious commitments to the Paris climate talks and gotten the idea that Canadians weren't getting what's at stake. But you'd be mistaken. Case in point: witness the progress Ontario, led by Premier Kathleen Wynne, has made in eliminating coal-fired power plants from its energy mix.
Then add to that list the nearly 500 citizens who came to our Climate Reality Leadership Corps training in July to learn how they could help take all the exciting things happening in the provinces to the federal level. Then after the training wrapped up, these activists took over the streets of downtown Toronto to talk to thousands of people about climate change and our opportunity for historic progress in Paris. Not bad for a day's work.
 

The US

It's no secret that the fossil fuel industry isn't exactly President Obama's biggest fan. And we're guessing that attitude didn't improve much when the president announced the final version of the Environmental Protection Agency's Clean Power Plan. The plan creates the nation's first federal limits on carbon pollution from US power plants, aiming to cut emissions by 32 percent below 2005 levels by 2030, and gives states the flexibility to develop an emissions reduction strategy that works for them.
It's no understatement to say that the plan is a really big deal and a critical part of US efforts to bring the world together to support an agreement in Paris. So as fossil fuel companies and their government friends were taking to the air to read straight from the fear-and-misinformation playbook, Climate Reality activists and friends were getting busy too, deluging Congressional switchboards with calls supporting the plan and spreading the word through local media and their social networks. We've got a long fight ahead of us to protect the plan in the face of such angry opposition, but if we've learned anything since it was announced, it's that plenty of Americans are ready, willing, and able to jump in and fight hard.
What's Next

Together, we have a powerful voice. RT to get loud on the #RoadToParis. http://t.co/hI4GTkDD4s @MeaganCignoli pic.twitter.com/v6ZAoBslmZ

— Climate Reality (@ClimateReality) August 13, 2015
If there's one thing we'd ask you to take away from these stories, it's the fact that this time is different.  Sure, there's always the temptation to be cynical and dismiss signs of progress when it comes to solving climate change. After all, we've got 195 countries to motivate. But cynicism is easy and cheap and it never achieves anything important. Hope is tough in the face of big challenges and complicated processes like UN talks.
What's different is that this time, we're seeing awareness spread and people around the world calling for leaders to take climate action with a strong agreement in unprecedented numbers. Which makes us hopeful that we can get an agreement that takes an important first step toward kicking the fossil-fuel habit on a planet-wide scale. And you can affect the outcome.
Add your name to the millions calling for climate action at Paris by signing the Road to Paris petition here. To keep up with the latest developments on this and other climate initiatives, sign up for our email activist list and we'll keep you connected.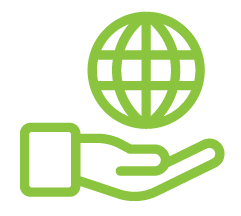 Before You Go
At Climate Reality, we work hard to create high-quality educational content like blogs, e-books, videos, and more to empower people all over the world to fight for climate solutions and stand together to drive the change we need. We are a nonprofit organization that believes there is hope in unity, and that together, we can build a safe, sustainable future.
But we can't do it without your help.
If you enjoyed what you've just read and would like to see more, please consider making a generous gift to support our ongoing work to fight climate denial and support solutions.