March 30, 2017 | 1:50 PM
He Can Do That?: Those Executive Orders Explained
US presidents have been issuing executive orders since George Washington was in office. And some of them – like the Emancipation Proclamation by Abraham Lincoln, the desegregation of the military by Harry Truman, and the integration of Little Rock schools with the National Guard by Dwight Eisenhower – have signaled turning points in American history.
Since the new president took office, there have been a lot of executive orders in the headlines. And for us in the climate movement, the use of executive orders like the recent one instructing the Environmental Protection Agency to reconsider the Clean Power Plan, among other steps, is particularly troubling. 
Which begs the question for a lot of Americans: What exactly is an executive order, anyways? And what can we do about them?
The Quick Overview

Article II of the Constitution gives the president a broadly defined "executive power." Presidents have interpreted this term to formally set policies for how federal agencies like the Environmental Protection Agency or State Department should act in a prescribed area.
These orders don't change existing laws. That's Congress' job. But if the president wants to achieve a particular goal and Congress won't pass a law that does the trick – say, for example, protecting naturally born children from deportation – he (historically) can issue an executive order dictating what agencies should do to make it happen. Just so long as it doesn't violate any existing legislation.
There's a catch, though. Because these orders aren't laws passed by Congress, they can be revoked by another executive order from the next president. Just like we're seeing now.
The Hit List

The executive orders coming out of the White House since January have been deeply unsettling in many ways. For the climate community, the list of what's under attack reads a lot like the list of what we accomplished in the past eight years. Here's the offending articles to date:
Executive Order Expediting Environmental Reviews and Approvals for High Priority Infrastructure Projects (January 24): Directs the chairman of the White House Council on Environmental Quality (CEQ) to expedite review of infrastructure projects like the Dakota Access and Keystone XL pipelines (which have since been quickly approved).
Presidential Executive Order on Reducing Regulation and Controlling Regulatory Costs (January 30): Seeks to limit future regulations from the EPA and other agencies by requiring agency staff to identify two regulations to be repealed for every new one introduced.
Presidential Executive Order on Enforcing the Regulatory Reform Agenda (February 24): Seeks to identify regulations that "inhibit job creation," which the fossil fuel industry can use to undermine climate and environmental policies.
Presidential Executive Order on Restoring the Rule of Law, Federalism, and Economic Growth by Reviewing the "Waters of the United States" Rule (February 28): Seeks to roll back the Waters of the United States rule protecting rivers, streams, and other bodies of water from industrial pollution by directing the EPA and Army Corps of Engineers to begin a new review process.
Promoting Energy Independence and Economic Growth (March 28): Seeks to begin rolling back the Clean Power Plan, new source standards on methane facilities, emissions standards for new coal power plants, and CEQ guidance on climate change as a factor in government policy. Also aims to lower the Social Cost of Carbon and repeal several Obama Administration orders directing government agencies to plan for the impacts of climate change.
The Light at the End of the Tunnel Is Not a Train

Really. The list above is daunting. No two ways about it. But there are limits to executive orders. Many of these orders direct the EPA or other agency to begin a review process. Which opens the door for public participation from citizens like you.
Then there's a whole brew of legal fights coming too. We've already seen the courts shoot down orders on immigration. You can bet the community is going to be launching one suit after another to protect the laws and policies that protect the air we breathe and the planet we share.
We'll be there fighting – and we want you to be there with us. Start by adding your name to our Stand with Reality pledge and say you stand with us for truth and reality. We'll keep you posted on how you can speak when it matters.
Yes, everything we've worked for is in the new administration's crosshairs and with these orders, it's fired the first shots. But we're not going down without a fight.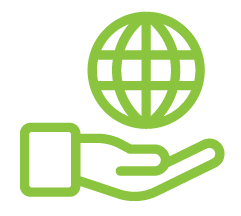 Before You Go
At Climate Reality, we work hard to create high-quality educational content like blogs, e-books, videos, and more to empower people all over the world to fight for climate solutions and stand together to drive the change we need. We are a nonprofit organization that believes there is hope in unity, and that together, we can build a safe, sustainable future.
But we can't do it without your help.
If you enjoyed what you've just read and would like to see more, please consider making a generous gift to support our ongoing work to fight climate denial and support solutions.