August 25, 2016 | 8:00 AM
Hello, Sunshine! Watch: Africa's Solar Revolution
Have you heard about the solar revolution in Africa? First, the continent skipped land lines for mobile phones, and now start-ups like M-KOPA and Oolu Solar are helping families leapfrog past dirty fossil fuel technology too.
Kenya: M-KOPA Solar
This clip is from Climate Reality's
24 Hours of Reality
and originally aired in November 2015. M-KOPA Solar is now providing affordable clean energy to a nation in which 75 percent of the population lacks access to reliable grid-based electricity.
In Kenya, almost 80 percent of citizens don't have access to electricity. Instead, many families illuminate their homes with kerosene lamps, which are inefficient and expensive – but more importantly, tremendously damaging to both the families' health and the environment. In fact, the World Bank estimates that the negative health effects of breathing kerosene fumes is equivalent to smoking two packs of cigarettes a day.
That's where M-KOPA Solar comes in. Rather than wait until the state's national electric grid is able to spread to every remote village in Kenya, this start-up is helping households invest in off-grid electrical power through home solar panels.
Most of M-KOPA customers can't afford to buy a full solar system outright, so they pay in installments over time. Since the company launched commercially in 2012, M-KOPA Solar has provided pay-as-you go solar installations for over 375,000 homes in Kenya, Uganda, and Tanzania (even more than since this video first premiered). That's over 550 homes a day. Now, for just 39 cents a day, families in East Africa have access to power that's healthy, clean, and affordable.
Senegal: Oolu Solar
This clip is from Climate Reality's
24 Hours of Reality
and originally aired in November 2015. Oolu, which means "trust" in Wolof, is a pioneering company providing off-grid solar power to homes and villages in Senegal.
Across the continent, in rural Senegal, Oolu Solar trains women to install, operate, and repair solar panels. Fatoumata Ndiaye, who supports her family by working with Oolu Solar, says the startup has empowered her with an opportunity to truly change lives.
"Giving [people] electricity warms my heart. Because with Oolu, we bring light into their lives."
Ndiaye installed solar panels on Fatou Starr's home, who said, "We couldn't do anything without electricity," but with solar lights, she can stay up late supplementing her income as a seamstress and her children can complete school work. It makes for a bright future for the family.
Light Up the Clean Energy Future in the United States
In Africa, off-grid solar is providing a huge opportunity to by-pass the fossil fuel era and leap-frog into the age of renewables. It's proof that clean energy can put people to work, improve the health of our communities, and save the planet.
But Africa isn't the only place where there are huge opportunities in clean energy. We can energize the economy and ditch dirty energy in the US, too. As part of the historic Clean Power Plan, the Clean Energy Incentive Program (CEIP) does just that – creating jobs by encouraging states to adopt reliable clean energy technologies.
Add your name now and let the EPA know you support the CEIP and want to see a healthier, more prosperous future in the US. It's an incredible opportunity to support a nationwide shift to renewable energy and stop climate change. We can't miss this opportunity – speak up now!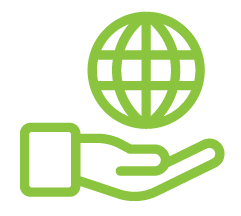 Before You Go
At Climate Reality, we work hard to create high-quality educational content like blogs, e-books, videos, and more to empower people all over the world to fight for climate solutions and stand together to drive the change we need. We are a nonprofit organization that believes there is hope in unity, and that together, we can build a safe, sustainable future.
But we can't do it without your help.
If you enjoyed what you've just read and would like to see more, please consider making a generous gift to support our ongoing work to fight climate denial and support solutions.