February 12, 2014 | 7:30 AM
Help Change Future Winter Olympics
Arriving in Sochi last week, I recognized it immediately from when I was competing with the U.S. Ski Team in the Torino and Vancouver games. The focused expressions of the athletes, the glimmer in the eyes of the crowds who've come to cheer them on, and above all, the electric sense of possibility that fills everyone and everything here.
And it should, because after all, this is where we come not just to compete, but also to connect as a planet. To celebrate athletes that highlight what's best in all of us. To honor the years of dedicated training and personal sacrifice that brought them here. Whether it's hockey, speed skating, or skiing (and everyone knows the women's skiing is really the highlight of the games, not that I'm biased or anything), the Olympics say over and over again, "Sure, just give us a goal. Give us the hardest challenge possible. We'll get there."
But along with this feeling, there was something else I noticed immediately. I'm here in Sochi as the Olympic correspondent for The Weather Channel to explain what the weather means for the athletes from their preparation leading up to an event to their strategy out there on the slopes, or the track, or the ice. Having been where the athletes are in 2006 and 2010 and thinking about what the conditions mean for everything from your choice of wax to how quickly you can hit your turns, I love explaining these things to people back at home. But I also can't help noticing that, for the Winter Olympics, the temperatures don't really feel like winter. And it's changing the games.
I know that we can't confuse two weeks of weather in one part of the world with long-term changes in the climate. But here's a sobering thought: scientists are telling us that by the 2082 games, only six cities that have hosted the Olympics so far could be cold enough to do it again. One of those venues, Squaw Valley in California, is suffering the worst drought in the state's recorded history right now. Up and down the Sierra Nevadas, the only mountains open are the ones with expensive snowmaking equipment. The skiers aren't the only ones suffering either, as the towns, shops, restaurants, and other businesses that depend on them for jobs are suddenly empty when they should be in the middle of their high season. It's really scary stuff.
Which brings me back to Sochi. You have to give the organizers credit for making sure there would be enough snow for the games to go on, and so they brought in snowmaking experts from all over the world to make and store plenty of artificial snow. But even still, the temperatures have only been low enough to use the machines some of the time, which means that everyone here is competing on mostly artificial snow. And we have to ask ourselves, is this how we want the Winter Olympics to be?
The signs are there and the science is clear: we know climate change is happening and we know we're behind it. But we also know we can do something about it. That's why I'm working with Climate Reality and I AM PRO SNOW to help spread the word about a historic opportunity we have today to help make carbon pollution history.
Right now, the Environmental Protection Agency is trying to limit the carbon pollution new power plants can put into the air. Power plants are the single biggest source of the gases behind climate change in the U.S., but we can help change that by speaking up and supporting the EPA's new rule. It only takes a minute to add your voice. Plus, you'll be standing up to protect the things you love in every season, whether it's watching skiing in the Olympics or biting into California strawberries or making snow angels with your kids. And isn't that worth at least a minute of your time?
Being here in Sochi and seeing the world come together to push the limits of the possible every day, you remember that we can do truly amazing things when it matters. And when it comes to climate change and protecting things that make life wonderful—like the Winter Olympics—it really, really matters. So join me in standing up and doing something about it. Send in your comment to the EPA and let's make a future where carbon pollution and climate change are both a thing of the past.
Kaylin Richardson is a ten-year U.S. Ski Team veteran, four-time National Alpine Champion, two-time Olympian, and newly reincarnated big-mountain skier. As an ambassador of skiing at Canyons Resort in Park City, Utah and a trained I AM PRO SNOW Climate Ambassador, she's committed to saving the sport she loves.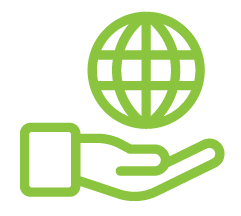 Before You Go
At Climate Reality, we work hard to create high-quality educational content like blogs, e-books, videos, and more to empower people all over the world to fight for climate solutions and stand together to drive the change we need. We are a nonprofit organization that believes there is hope in unity, and that together, we can build a safe, sustainable future.
But we can't do it without your help.
If you enjoyed what you've just read and would like to see more, please consider making a generous gift to support our ongoing work to fight climate denial and support solutions.