July 17, 2015 | 2:53 PM
We Need a Hero. A Hero Like You.
"Ask me why I'm celebrating!"
Outfitted with t-shirts and capes emblazoned with this exclamation, Climate Reality Leaders took to the streets of Toronto this past week, looking like a cadre of climate superheroes.
Now more than ever, the climate movement needs superheroes.
Last year was the hottest year on record, there's been a steady rise in the frequency and severity of extreme weather, and let's not forget that Big Oil – a villain worthy of a big screen adaptation in its own right – is still bankrolling climate denial propaganda.
So why on earth were we celebrating at a time like this? As it turns out, there are many reasons for celebrations and #ClimateHope.
Climate Reality Leadership Training in Canada

One of the biggest reasons for #ClimateHope we see is the fact that increasingly, people everywhere aren't willing to sit and watch climate change devastate our planet.
Case in point: last week we met hundreds of citizens hungry to get off the sidelines of climate action up in Toronto, Canada. We were there to hold the 28th Climate Reality Leadership Corps training, and these students, executives, business owners, teachers, and others spent two jam-packed days learning how to inspire and mobilize their communities for climate solutions this year and beyond.
Among other training highlights, Ontario Premier Kathleen Wynne took a break from hosting the Climate Summit of the Americas to remind us that we cannot wait  – the right time to act on climate change is always right now. Cara Pike of Climate Access gave a master class in using personal stories to engage and empower audiences. Garry Sault and Chief M. Bryan LaForme of the Mississaugas of New Credit First Nation reminded us to respect Mother Nature. And then former US Vice President electrified the room with his signature presentation on climate change and how we can solve it. As we said, jam-packed days.
"In order to solve the climate crisis we must solve the democracy crisis" @algore is transparent and motivating #crincanada

— Sarah Brigel (@SrahSparkles) July 10, 2015
If hundreds of regular men and women taking the time to train as a climate activists doesn't immediately strike you as an important indicator of progress, there are plenty of other things happening in Toronto and the larger province of Ontario that will. For one, Ontario successfully phased out its use of coal power – the first province or state in North America to do so – one year ahead of schedule. With coal out of their energy mix, Ontarians have reduced carbon pollution by the equivalent of 7 million cars.
If that wasn't enough reason to tweet out some  #ClimateHope, the day after the training wrapped up, over 100 new Climate Reality Leaders joined Climate Reality and Climate Reality Canada in downtown Toronto to talk about climate change and solutions with perfect strangers.
 

 

A video posted by Climate Reality (@climatereality) on Jul 17, 2015 at 3:01pm PDT
A Day of Action for the Climate

On Saturday, June 11, we set out on the streets of Toronto to build public support for climate action. The results? Overwhelmingly positive. Within four hours, we'd gathered nearly 3,700 signatures on our petition to world leaders to act on climate at the UN talks in Paris beginning this November.
Petitioning for #ClimateAction #CRinCanada towards the #RoadToParis An immense thank you to all @ClimateReality pic.twitter.com/229RxTx3bv

— Brittney Lee Wagoner (@k33pin9itreal) July 13, 2015
We Can All Be Climate Superheroes

When you ask a real-life hero, such as a firefighter, about his or her brave acts, chances are he or she will respond, "I was just doing my job." When it comes to climate change, it's the job of all of us to take action. Anyone can be a climate superhero – it's simply a matter of acting now instead of leaving it up to someone else.
When petitioning today for @ClimateReality #roadtoparis I had several people thank me 4 doing what I was doing, taking action! #CRinCanada

— Julie Johnson (@JulieeJohnsonn) July 12, 2015
A Climate Reality Leadership Corps training gives you the tools to become a climate superhero in your community. Here's what our attendees had to say about their experiences:
Become a Climate Reality Leader

Join us for an upcoming Climate Reality Leadership Corps training and work with former US Vice President Al Gore and renowned climate scientists and communicators to learn about what's happening to our planet and how you can use social media, powerful storytelling, and personal outreach to inspire audiences to take action. Give us three days. We'll give you the tools to change the world. Learn more.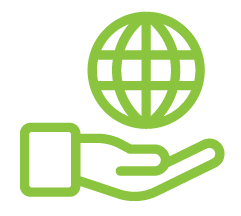 Before You Go
At Climate Reality, we work hard to create high-quality educational content like blogs, e-books, videos, and more to empower people all over the world to fight for climate solutions and stand together to drive the change we need. We are a nonprofit organization that believes there is hope in unity, and that together, we can build a safe, sustainable future.
But we can't do it without your help.
If you enjoyed what you've just read and would like to see more, please consider making a generous gift to support our ongoing work to fight climate denial and support solutions.