September 19, 2014 | 7:00 AM
Highlights from 24 Hours of Reality: 24 Reasons for Hope
It's a wrap. After a full day of conversations, presentations, reports from the field, and some deeply compelling stories, the lights went down on the set of 24 Hours of Reality: 24 Reasons for Hope at noon this past Wednesday. And despite the feeling of sleep being a distant memory for many of us here at Climate Reality, there's also an incredible energy and sense of real belief that this is our time to solve climate change. After all, we just had millions of people around the world tune in to learn more about solutions and nearly 150,000 (and counting) have pledged to dedicate a day to climate action in the next 12 months (and if you haven't done so already, you can join them here).
It's not just what's happening at Climate Reality that gives us this conviction. What's different now is that we actually have the tools and technology we need to make the shift to clean energy and stop climate change. As our chairman, former Vice President Gore, said during 24 Reasons for Hope, "All around the world, we are witnessing a profound transition to clean, renewable sources of energy."
At the same time technology is changing, so is popular will for action. Witness the fact that this Sunday, thousands will fill the streets of New York for the People's Climate March, demanding the world leaders attending the United Nations Climate Summit on September 23 take bold steps to address the crisis. And with these leaders beginning the process of creating a new global agreement on climate action, culminating with a critical U.N. conference in Paris in December 2015, they have the opportunity to do just that. Now it's up to us to make sure they do.
In the meantime, if you're like most people, chances are you weren't able to catch all of 24 Hours of Reality: 24 Reasons for Hope (there was a lot to watch, after all). While there's no way to cover everything, we wanted to share some of our own highlights from the broadcast.
These are only some of the great parts of 24 Hours of Reality: 24 Reasons for Hope and there's plenty more to see, including illuminating conversations with Chris Hayes, Maggie Grace, Bradley Whitford, and Lieutenant General Russel Honore, to name only a few, not to mention more reports from the field and eye-opening episodes of YOUTHFUEL. To see these and more, just visit 24hoursofreality.org.
Most importantly, while you're there, pledge to do your part to advance the clean-energy revolution and dedicate a day to working for climate solutions.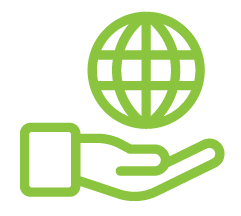 Before You Go
At Climate Reality, we work hard to create high-quality educational content like blogs, e-books, videos, and more to empower people all over the world to fight for climate solutions and stand together to drive the change we need. We are a nonprofit organization that believes there is hope in unity, and that together, we can build a safe, sustainable future.
But we can't do it without your help.
If you enjoyed what you've just read and would like to see more, please consider making a generous gift to support our ongoing work to fight climate denial and support solutions.