September 01, 2011 | 5:13 PM
Host a watch party
24 Hours of Reality will be broadcast live from our website. All you need to tune in is a computer (or mobile device) and an Internet connection.
But that doesn't mean you need to watch 24 Hours of Reality alone. Host a watch party! Get your PTA group together. Organize your soccer team. Ask your school if you can use the auditorium. Watch the broadcast with people you care about.
How do you host a party? It's easy. Just follow these steps:
Decide on a location for your party. You will need an internet connection and a screen to watch the presentation on. This can be a computer monitor, television hooked up to a computer, or projection screen hooked up to computer.
Register your event online using our Watch Party Hub.
Use the tools in the Watch Party Hub to invite people to the event via Twitter and email. Decide if you want to host a private event or if you want people to find your event using the Watch Party Hub tool.
Get creative -- plan a panel discussion, trivia contest or special meal for your event.
Let us know! Leave a message in the comments or send us an email at 24hours@climatereality.com so we can spread the word about your event.
Send us photos from the event.
The action doesn't have to end after the event. Make sure to get contact information from folks who attend and want to get invovled. Start building a network of neighbors who care about global warming. Look at how climate change is impacting your hometown and find ways to build the movement in your own local community. Check back here for more ways to make a difference. But remember, you know your community best!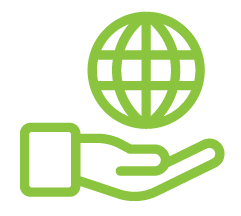 Before You Go
At Climate Reality, we work hard to create high-quality educational content like blogs, e-books, videos, and more to empower people all over the world to fight for climate solutions and stand together to drive the change we need. We are a nonprofit organization that believes there is hope in unity, and that together, we can build a safe, sustainable future.
But we can't do it without your help.
If you enjoyed what you've just read and would like to see more, please consider making a generous gift to support our ongoing work to fight climate denial and support solutions.