March 06, 2017 | 3:16 PM
What You Don't Know Can Hurt You: How EPA Data Keeps You Safe
You might have heard about "data rescue" events happening around the country over the last several weeks. Librarians, data scientists, archivists, coders, and other volunteers are coming together to download and archive federal datasets. But why?
To understand why thousands of people are doing this, first let's talk about what sort of data the federal government provides. Right now, agencies like the Environmental Protection Agency (EPA), Occupational Safety and Health Administration, Department of Transportation, and more publish datasets as well as infographics, interactive tools, maps, and reports to display and communicate what they know about what's happening with our land, our water, our health, our infrastructure and more to the public.
As citizens, we've paid taxes to support the collection, analysis, and publication of this information. And it's been a critical resource for scientists to use for their research and reporting. For example, scientists can click through to the EPA's site to get information on pipeline spills, then cross reference it with infrastructure reports from the Department of Transportation to identify potential danger points for future spills.
But just because we've paid for it and it's available now, doesn't mean it always will be so easy to access. As we've already seen with the White House, the EPA, the US Energy Information Administration, and other federal sites, changes are underway to minimize awareness of the clear consensus that climate change is real and caused by human activities such as burning fossil fuels.
It's not just scientists or researchers using this data. It's available as a resource for all of us. Let's say you're moving to a new town in a state halfway across the country. Information from federal agencies can help you easily answer questions like "Can I drink the water? Do I know my child's school wasn't built anywhere near a dangerous chemical plant?"
Lose the data and you lose the ability to easily answer questions that affect your family. Lose the data and scientists lose the ability to effectively answer a whole host of environmental and public health questions that affect all of us.
So, citizen activists from all backgrounds and areas of expertise are coming together to "rescue" the data – archiving the webpages and downloading raw information to safely store on a publicly-accessible website for anyone – anyone – to access in the future. Regardless of the decision of an administration or agency makes, people have a right to access the data. And fortunately, citizens working to rescue data are helping to preserve that right, no matter what.
What does that look like? Let's get specific. Here are four data sources recently saved at DataRescueDC and how they're used to protect people around the country.
1. Toxics Release Inventory (TRI)

The Toxics Release Inventory is a set of publicly-available databases containing information on the release of specific toxic chemicals and their management as waste. It requires facilities in certain industries which manufacture, process, or use significant amounts of toxic chemicals, to report annually on how they release them. The reports contain information about the types and amounts of toxic chemicals released each year into the air, water, and land and by underground injection. The inventory also details information on the quantities of toxic chemicals sent to other facilities for further waste management.
2. NEPAssist

NEPAssist is a tool that facilitates the environmental review process and project planning in relation to environmental considerations. The web-based application draws environmental data dynamically from EPA geographic information system databases and web services and provides immediate screening of environmental assessment indicators for a user-defined area of interest. These features contribute to a streamlined review process that can raise important environmental issues at the earliest stages of a project's development.​
This tool has been so successful in helping assess the overall environmental impact of large projects that it has been replicated in other countries.
3. Facility Registry Service 

The Facility Registry Service provides quality location data to support EPA's mission of protecting human health and the environment. Through the service, users can easily learn more about facilities, sites, or places of environmental interest subject to regulation.
Here's an example. The Facility Registry Service connects to the US Department of Energy, so you can see fuel consumption for a power plant near your home. And, you can see EPA data about the air pollution it emit. With that information, you can compare the environmental costs of coal-fired power plants versus natural gas power plants.
Power plant data isn't all the registry provides. By also offering wide-ranging information on pollution from a huge number of factories, plants, and more, the site helps businesses trying to cut their emissions and become more sustainable learn from each other and see the best practices that work. 
4. EPA EnviroAtlas

The EnviroAtlas is an interactive tool with geospatial maps containing 100 layers displaying data in areas like land use, land cover, climate change, habitats, and more. Through the tool, you can practically time travel using its enormous catalog of historical data, allowing users to compare the impacts of climate change, understand regional ecological difference, and learn more about biodiversity over the years. This long-view perspective helps us gain insight into the impacts of the climate crisis and habitats on ecosystems over time, highlighting how climate change is affecting the country.
Want to Save the Data?

These are just four tools among countless more that help people understand the safety of their own communities. So when it comes to policy decisions, access to this information is vital to helping make smart decisions that protect our air, water, and health. Think of it this way: without the right data, even the best-intended decisions can result in unforeseen negative consequences. Data – and open data, specifically – give us the tools to make the best decisions possible. 
Learn more at EDGI and DataRefuge to see if there's a data rescue happening near you – or, organize your own. People of all skill levels and in any location can help!
Finally – remember to raise your voice about the importance of information. Data leads to knowledge, and knowledge is power! Subscribe to Climate Reality's activist email list for ways you can learn more and get involved.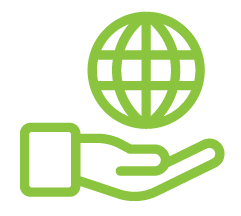 Before You Go
At Climate Reality, we work hard to create high-quality educational content like blogs, e-books, videos, and more to empower people all over the world to fight for climate solutions and stand together to drive the change we need. We are a nonprofit organization that believes there is hope in unity, and that together, we can build a safe, sustainable future.
But we can't do it without your help.
If you enjoyed what you've just read and would like to see more, please consider making a generous gift to support our ongoing work to fight climate denial and support solutions.