November 29, 2017 | 1:29 PM
Here's How to Get Involved with 24 Hours of Reality: Be the Voice of Reality
We're almost there! In just a few days, 24 Hours of Reality: Be the Voice of Reality will begin. Our global broadcast will feature an all-star cast of celebrities, popular artists, scientists, global leaders, and business visionaries as we travel around the globe allowing people to witness the climate crisis unfolding on every continent.
 
24 Hours of Reality 2017: Be the Voice of Reality

With fossil fuels driving a climate crisis around the world, it's time to speak up as one planet. On December 4-5, join former Vice President Al Gore, Climate Reality, and an all-star cast of artists, thought leaders, business visionaries, politicians, musicians, and more for the global broadcast event 24 Hours of Reality: Be the Voice of Reality, celebrating the climate activism happening all around the planet and calling on each of us to make a difference.

Posted by Climate Reality on Wednesday, November 15, 2017

Ready to get involved? Here's how you can make the most of this year's event.
JOIN THE SOCIAL BROADCAST

Responding to a global challenge like climate change begins with getting the problem out into the open with a global conversation. That's why we're creating the largest social broadcast to spread awareness on the climate crisis and its solutions.
Follow these easy steps to join:
1. Visit 24hoursofreality.org/stream.
2. Complete the form.
3. Choose where to broadcast – your Facebook, Twitter, YouTube, or Twitch account.
4. Follow the prompts to connect your account.
When 24 Hours of Reality begins on December 4 at 6 PM ET, the live broadcast will automatically be published on your social media account. Join our 24 Hours of Reality social broadcast today and help get the conversation started.
SPREAD THE WORD

Help spread the word about 24 Hours of Reality: Be the Voice of Reality with your friends! Join our 24 Hours of Reality Thunderclap and a post will automatically appear on your Facebook, Twitter, or Tumblr on December 4 at 6 PM ET. Click here to join now.
SUPPORT

This year, we're giving you a unique opportunity to become a citizen producer of our live, multi-media event.
For just $50, you can join an incredible list of celebrities, business and world leaders, scientists, and climate advocates who are coming together for one full day to shine a light on the climate crisis.
As a thank you, we'll add your name to the live closing credits – showing the world your support for creating a more sustainable future for us all. Learn more here.
The world need us now – so please watch and support 24 Hours of Reality: Be the Voice of Reality, starting Monday, December 4 at 6 PM ET. It's time to be the voice of reality to create the clean energy future we need and deserve.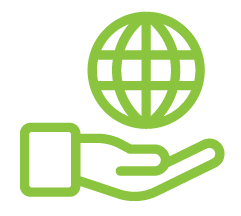 Before You Go
At Climate Reality, we work hard to create high-quality educational content like blogs, e-books, videos, and more to empower people all over the world to fight for climate solutions and stand together to drive the change we need. We are a nonprofit organization that believes there is hope in unity, and that together, we can build a safe, sustainable future.
But we can't do it without your help.
If you enjoyed what you've just read and would like to see more, please consider making a generous gift to support our ongoing work to fight climate denial and support solutions.