August 29, 2016 | 3:21 PM
Here's How One American Is Harnessing the Power of the Sun
Today, people across the United States are harnessing the energy of the sun to power their homes—and better yet, at a price that's lower than ever. One of those people taking advantage of solar power is Ida Rhyne.
Ida has lived in her Baltimore home for 35 years, but she first heard about solar panels about a decade and a half ago. She was interested, but the reality was solar panels were simply out of her budget back then.
In 2016, though, solar power is more attainable than ever before. Why? Because solar power is a technology, not a fuel—it gets less expensive over time, unlike finite fossil fuels. The US generates 30 times more solar power today than only eight years ago, and has surpassed 1 million solar installations. The data doesn't lie: solar energy is no longer a pipedream; it's a realistic way to help keep the lights on for millions of Americans. 
That's amazing progress.
Related: Download our free Top Solar Myths E-book
"I saw that the price was coming down, coming down, coming down," Ida says, and that's when she was finally able to take the leap and install solar panels on her home. And Ida is right—since 2009, the cost of a solar energy system in the United States has plummeted by more than 70 percent. It's an affordable way to protect our planet and power our lives.
"President Obama, he's provided a [way] and a means for other people, everybody, to have access to the solar panels and the solar energy. You have a choice. You have another choice."
There's no denying that solar is shining – it has made huge progress in the past decade. But it's not just making a difference for Ida Rhynes. It's making a big difference for the entire US economy: the solar industry is adding jobs at a rate that's an incredible 12 times faster than the rest of the economy. As solar energy becomes increasingly affordable, the demand for solar systems continues to grow and that puts more and more people to work.
All across the US, clean energy technologies are keeping the lights on while creating jobs, protecting the health of our communities, saving Americans money, and helping stop climate change. It's a win-win-win-win-win.
Clean Energy is a Smart, Sensible, and a Simple Choice

The national shift to clean energy­ is underway, but we can't lose momentum now. You can speak up for renewables, American jobs, and public health. Add your name now and let the EPA know that you're behind the Clean Energy Incentive Program (CEIP). The CEIP encourages states to invest in clean energy initiatives (as well as energy efficiency), and, in turn, move away from dirty fossil fuels.
It's clear that we don't have to chose between a healthy economy and a healthy planet. Stand up for both, add your name now.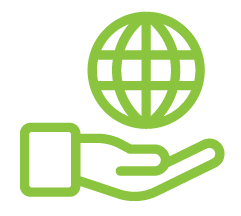 Before You Go
At Climate Reality, we work hard to create high-quality educational content like blogs, e-books, videos, and more to empower people all over the world to fight for climate solutions and stand together to drive the change we need. We are a nonprofit organization that believes there is hope in unity, and that together, we can build a safe, sustainable future.
But we can't do it without your help.
If you enjoyed what you've just read and would like to see more, please consider making a generous gift to support our ongoing work to fight climate denial and support solutions.