February 23, 2015 | 3:30 PM
Humanity Needs You to Fight for a Safe Climate in 2015
In late November, world leaders will gather in Paris at the UN's COP21 meeting to create the first-ever global agreement on greenhouse gas emissions. It's truly a historic opportunity – and now it's up to us to build the planet-wide support necessary to ensure the strongest agreement possible.
With only months to go, we have a lot of work ahead of us, and we need your help.
If ever there was a moment when people from all walks of life and all corners of the world – teachers and taxi drivers, farmers and family doctors, parents and pastors, New Yorkers and nature lovers, and many, many more – could make a real difference in stopping climate change, this is that moment. If there was ever a time you wanted to stand up and change the world, this is the time to do it.
How? By becoming a Climate Reality Leader and helping build global support for a strong agreement in Paris. We're hosting three Climate Reality Leadership Corps trainings in North America for people like you who want a healthy and sustainable future for our planet.
Applications are now open for upcoming trainings taking place at these locations:

Already, nearly 7,000 Climate Reality Leaders are mobilizing communities everywhere to demand action from our leaders at this pivotal point in history. By joining this network of influencers, you can help build on this momentum and make our leaders act at COP21.
Training applications are now open and are reviewed as they are received – so don't wait.
Your opportunity to make a difference in this crucial fight for a safe climate could be waiting in Cedar Rapids, Toronto, or Miami.

If you're unable to attend, will you invite a friend or two who might be interested? Click the buttons on the right to share this post on social media or email!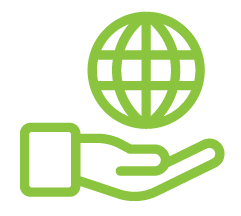 Before You Go
At Climate Reality, we work hard to create high-quality educational content like blogs, e-books, videos, and more to empower people all over the world to fight for climate solutions and stand together to drive the change we need. We are a nonprofit organization that believes there is hope in unity, and that together, we can build a safe, sustainable future.
But we can't do it without your help.
If you enjoyed what you've just read and would like to see more, please consider making a generous gift to support our ongoing work to fight climate denial and support solutions.