December 31, 2015 | 6:00 AM
I'm Making an Impact
Every parent wants their children to grow up in a safe and beautiful world. The only question is how to ensure they do.
It was 2005 and climate change was just coming to the forefront of our collective minds. My daughter was seven, and I had doubts about the kind of future she would inherit. So I decided to do something about it.
"But how?"  I thought. "If I could help reduce even just 0.1 percent of greenhouse gas emissions over 20 years, then with 1,000 more people like me we'd accomplish something enormous." The problem was clear, but the solution wasn't. So, long story short I signed up to become one of the first Climate Reality Leaders and headed to Nashville, Tennessee to learn how I could accomplish this goal.
The training was like nothing I'd ever experienced before; it truly felt like the beginning of something huge. We were hundreds of like-minded people from all walks of life coming together for a common cause. We heard from a host of experts – including Al Gore himself – on the scientific details of climate change, as well as how to create and deliver our message about it. I left energized, committed to making an impact, and with dozens of new people in my network to help and inspire me along the way. 
Most of all, I left with hope.
Since then, I've given 60 presentations on the climate crisis – and how people like you and I can take action to solve it. Along the way, I've reached nearly 8,000 people. And after each presentation, I can tell I'm making an impact.
I can also tell that momentum is growing everywhere for a shift away from fossil fuels. Over 2 million Climate Reality supporters like you raised your voice to demand action at the UN climate talks, and you've made a real difference already. With the Paris Agreement, we've finally reached a turning point on climate change. But our work isn't done.
In 2016, people like you and I must keep the momentum growing in order to turn climate promises into real results.
 

As a Climate Reality Leader, I've helped thousands of individuals realize that they can make a difference – not just in their own lives, but also in influencing the opinions of the people they know and the lawmakers they elect.
Donate to The Climate Reality Project and help train more inspiring leaders in 2016. I'm doing what I can to keep hope growing. Will you help? 
KEEP CLIMATE HOPE GROWING IN 2016

Will you help us keep the momentum going in 2016 by donating to The Climate Reality Project today?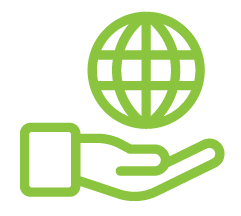 Before You Go
At Climate Reality, we work hard to create high-quality educational content like blogs, e-books, videos, and more to empower people all over the world to fight for climate solutions and stand together to drive the change we need. We are a nonprofit organization that believes there is hope in unity, and that together, we can build a safe, sustainable future.
But we can't do it without your help.
If you enjoyed what you've just read and would like to see more, please consider making a generous gift to support our ongoing work to fight climate denial and support solutions.