September 15, 2017 | 8:00 AM
If Now Isn't the Time to Talk about the Climate Crisis, Then When Is?
"Here's the issue," EPA Administrator Scott Pruitt told CNN last week when asked about the connection between Hurricane Irma and climate change, "To have any kind of focus on the cause and effect of the storm; versus helping people, or actually facing the effect of the storm, is misplaced."
Let's be clear: no one was talking about not helping the people of the Virgin Islands, Puerto Rico, Florida, Georgia, South Carolina, North Carolina, or Alabama. Or not helping the millions in islands across the Caribbean. No one was talking about not helping those in Texas and Louisiana hit by Hurricane Harvey the week before either.
But what we want to also talk about – and what we want our policymakers to talk about – is the simple fact that with more heat energy in the oceans and atmosphere thanks to climate change, devastating storms like these are becoming more likely and more dangerous.
Most of all, we want policymakers to start talking about what we can do to cut our risks of more storms like Harvey and Irma – and more suffering like they leave in their wake. Namely, getting off the fossil fuels driving the climate crisis and shifting to clean energy sources like wind and solar.
 
Now Is Exactly the Time to Talk About Climate Change

The notion that we shouldn't talk about climate change after two huge, devastating hurricanes and with the American West on fire is ridiculous and reprehensible. When we have big problems, it's our responsibility to look at the factors at play so we can seek out solutions. #YEARSproject (via Years of Living Dangerously)

Posted by Climate Reality on Friday, September 15, 2017

For the nation's top official for environment protection to say that now is not the time to talk about climate change is like a city police chief saying now is not the time to talk about crime after two historic bank heists within the same week. Or the secretary of defense saying it wasn't the time to talk about terrorism after September 11.
In contrast, many people who were personally affected by these storms do want to talk about what's behind them and what we can do. As just one example, last week, Sarah Loewenstein, a Climate Reality supporter and activist from the US Virgin Islands, wrote us to say:
"My family and I were lucky enough to get the last flight out of St. Thomas on Tuesday, escaping Irma just in time. I'm luckier than most in many ways. But now what? As we await our return home, we are desperate to help our islands. We have yet to hear from many friends. As you know all too well, climate change has consequences that are often dire and always damaging. As the USVI rebuilds, they must look to alternative energy sources and become a leader of both possibility and growth. How do I help with this?"
Policymakers who don't want to talk about the climate crisis after Harvey and Irma have made the stakes so painfully clear are playing politics with the lives of their constituents. Because if we don't act, it's likely we'll be seeing more and more of these storms.
We owe it to people like Sarah and the millions displaced across the Caribbean and Southeastern US to help if we can – and then speak up so policymakers can't get away with refusing to talk about the obvious.
So please do talk to your friends. Talk to your family. Talk to your colleagues. Let them know that yes, the science is complicated, but one thing we do know is that the climate crisis is creating a world where dangerous storms are becoming more likely and devastating. It is time to talk about what's behind these storms – and what we do next.
To learn more about the science behind the climate crisis and how we know fossil fuels are driving it, download our Climate 101 e-book today. Then, sign up for our email activist list and we'll keep you in the loop with ways you can take action to help create a safe and sustainable future for the planet.
Video courtesy of our friends at Years of Living Dangerously.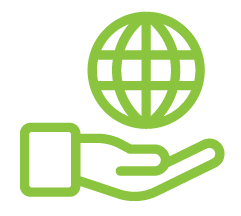 Before You Go
At Climate Reality, we work hard to create high-quality educational content like blogs, e-books, videos, and more to empower people all over the world to fight for climate solutions and stand together to drive the change we need. We are a nonprofit organization that believes there is hope in unity, and that together, we can build a safe, sustainable future.
But we can't do it without your help.
If you enjoyed what you've just read and would like to see more, please consider making a generous gift to support our ongoing work to fight climate denial and support solutions.