October 11, 2017 | 8:22 AM
If You Build It Green, Climate Reality Leaders Will Come
There's a reason they say "location, location, location!" A venue can make or break an event. Think about it – would you ever plan a high school reunion at a grocery store? Or a retirement party on a public bus?
Didn't think so.
That's why when we plan events for our Climate Reality Leaders (or, really, any event), we make sure to pick a venue that fits our audience and our values. While our venues must provide the right atmosphere for our meetings, they must also meet our sustainability standards.
But how do we pick a green venue? You know – one that both talks the talk and walks the (sustainable) walk. To sift through the contenders, we look for key green venue characteristics: green design, public transit accessibility, waste diversion initiatives, and sustainable sourcing commitments.
Want to see this process in action? We'll walk you through how we picked the David L. Lawrence Convention Center (DLCC) as the venue for our Climate Reality Leader training in Pittsburgh, PA.
DESIGN

We know what you might be thinking – you can't judge a book by its cover. But building design goes deeper than just looks! (Though the DLCC is quite stunning.) The Center's innovative green building design features keep its environmental impact low. In fact, it was the first convention center to earn a Platinum LEED building certification by the US Green Building Council.
One of the building's most prominent design features, its signature curved roof, supports a few of its unique sustainability initiatives. It acts as a key component of the building's natural ventilation system, which harnesses the aerodynamics of river breezes for zero-cost cooling. The roof also doubles as a green space, which acts as a native plant and animal habitat, absorbs up to 80 percent of annual rainfall during storms, and removes the equivalent of 255 passenger cars' worth of particulate matter from the atmosphere each year.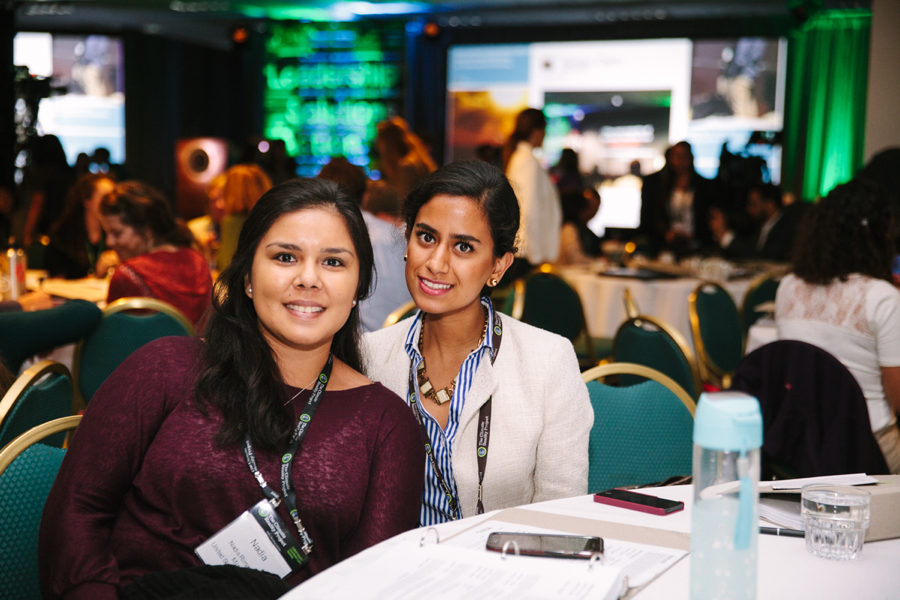 PUBLIC TRANSPORTATION

It's not just about the destination; it's also about the journey. Attendee travel to and from an event can have an environmental footprint as large as that of the event itself. To combat this, when choosing a venue we pay close attention to accessibility to public transportation.
With a downtown location, the DLCC hits this category out of the park! Not only is the Center is located steps of some of Pittsburgh's most popular hotels, restaurants, and attractions, but it's also within a 10-minute walk of 28 bus lines, three trolley lines, and a 22-mile-long bike trail.
WASTE DIVERSION

No matter how hard we work to design out waste from our events, we know that there will be items leftover as a result of hundreds of people attending the meeting. Just because there is excess material, though, doesn't mean that it all has to end up in a landfill. To make sure this doesn't happen, we ensure that every venue we work with has a waste diversion system in place to recycle and compost as many leftover items as possible.
The DLCC impressed us with both its waste reduction and waste repurposing measures. To decrease the amount of stuff thrown out, the Center provides more durable, reusable versions of items that often only get used once, like china dishware and linen napkins.
Along with these efforts, the Center also separates compostable, recyclable, and landfill waste to minimize the leftovers heading to local landfills. If you're joining us in Pittsburgh, you'll notice we setup three-bin eco stations throughout the meeting space with clear signage to help answer questions about what goes where.
Additionally, the Center's donation initiatives ensure that usable products don't go to waste. We will be working with the staff to donate any leftover meals to the Greater Pittsburgh Community Food Bank and the Jubilee Soup Kitchen, send used cooking oil to be converted into biodiesel fuel, and donate extra event give-a-ways to local organizations.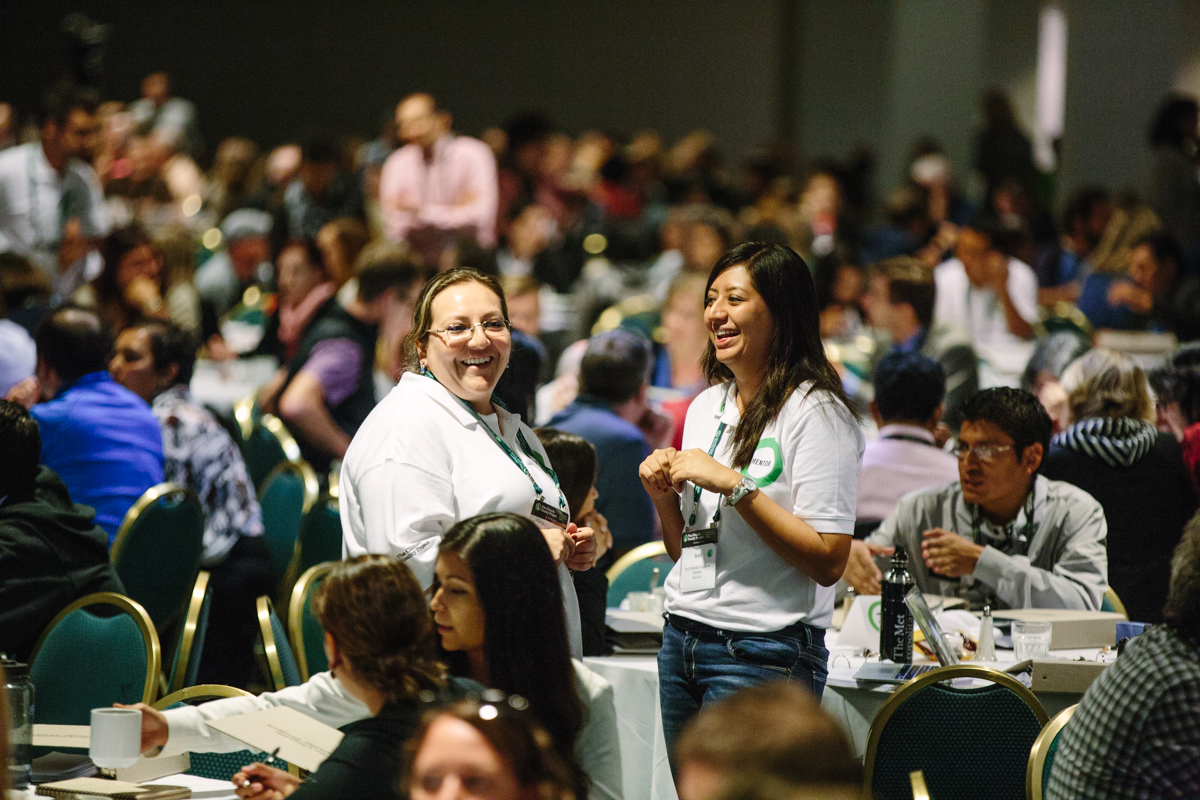 SOURCING

This is the step that many venues overlook. Sustainable sourcing, or buying products and food from local and environmentally conscious producers, has a huge impact on an event's carbon footprint. Sourcing environmentally friendly cleaning products, meals, office materials, lighting instruments, and more takes a lot of time and dedication. But, doing this the right way ensures that an event is truly as low-impact as possible.
One of the many reasons we love the DLCC is because it takes sustainable sourcing seriously. The Center maintains on-site garden boxes that provide the herbs and vegetables its kitchen uses to prepare visitor meals. Venue managers also work actively with event planners to help them find locally produced, green event supplies like recycled printing paper, compostable shipping materials, and seasonal flower centerpieces.
IT'S YOUR TURN.

So there you have it – a quick guide to how we choose venues that operate sustainably and set the right tone for an event like a Climate Reality Leader training. Of course, that's not all that goes into it (detailing that would take all day), but hopefully this gives you a sense of where to start when choosing a venue for your own green event.
Tell us how you're taking actions to make your event experiences more sustainable by using the hashtags #GreenEvent and #LeadOnClimate!
And to learn more about how you can join a sustainable Climate Reality Leadership Corps event, visit our upcoming trainings page.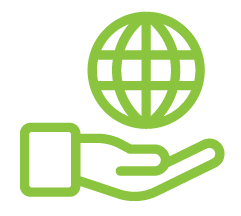 Before You Go
At Climate Reality, we work hard to create high-quality educational content like blogs, e-books, videos, and more to empower people all over the world to fight for climate solutions and stand together to drive the change we need. We are a nonprofit organization that believes there is hope in unity, and that together, we can build a safe, sustainable future.
But we can't do it without your help.
If you enjoyed what you've just read and would like to see more, please consider making a generous gift to support our ongoing work to fight climate denial and support solutions.