January 24, 2017 | 9:55 AM
Why It's Important to Contact Your Senators Now
If you ever wondered what was at stake in the cabinet nomination hearings, last week made it crystal clear. The hearings put on full display why it is so important that you take action – call your senators now and ask them to vote against the confirmations of Scott Pruitt, Rex Tillerson, Ryan Zinke, and Rick Perry for their respective positions in US President Donald Trump's cabinet.
Last week, climate scientists at NASA and NOAA declared 2016 the hottest year on record (and the third consecutive year to inherit that alarming crown), providing yet more proof of the climate crisis unfolding right in front of us. Meanwhile, on Capitol Hill, Pruitt, Perry, and Zinke – three longtime climate deniers nominated for EPA administrator, secretary of energy, and secretary of the interior, respectively – sat before members of the US Senate facing question after question about their histories of denial and financial ties to the fossil fuel industry. Under questioning, each admitted the crisis was real – but not one promised to act.
The week before, a fourth, former ExxonMobil Chairman and CEO Tillerson, was grilled about his appropriateness for the role of secretary of state in the face of potentially serious conflicts of interest relating to foreign oil interests. Tillerson too, hedged when questioned about the greenhouse gas emissions transforming our climate, repeating one of the oil industry's myths that "[O]ur ability to predict that effect is very limited."
With the world growing warmer and each year breaking new heat records, this is not the leadership we need. These nominees present a very real and urgent threat to our work for climate solutions in the United States. Now is the time to stand up to the denial poisoning our politics and say, "We're better than this."
Say No to Oil Insiders and Climate Deniers in The Cabinet
Calling your elected officials' offices gives you the chance to make your voice heard at a critical time. Their staffs track the number of calls they receive on various topics, and most legislators do pay attention to calls from their constituents.
Calls count – and you don't have to speak directly to your senators to have a voice. As Emily Ellsworth, a former congressional staffer explained last year, social media posts and letters can help get staffers' attention, but calls are impossible to ignore.
"The most effective thing is to actually call them on the phone. At their district (state) office. They have to talk to you there," she tweeted. Ellsworth went on to explain, "If we started getting a pattern of calls, I called up our DC office and asked if they were getting the same calls and we talked."
We know it is easy to become disheartened in such a divisive political environment. But remember, the United States is a representative democracy – your voice matters to your senators. And just a handful of phone calls into an office can have a major impact.
Here are some tips to help you make the most of your call:
• Be sure to let the staffer you speak with know that you are a constituent. Elected officials are principally interested in the opinions of past and potential future constituents, so let them know where you're from.
• Know your facts. Be sure you are up-to-speed on the basic information about the climate crisis (we've got you covered here!), and state your opinion on what your elected leader should do – in this case, vote against the confirmations of Pruitt, Tillerson, Zinke, and Perry for their respective positions.
• Be brief and to the point. Aides receive a high volume of phone calls every day, and you can't help your cause if a conversation becomes far-reaching or your message is diluted. At the bottom of this post, we've provided a sample script to guide your conversation in case it's helpful.
Take action now: Download our Make It a Reality action kit
Your country needs you now more than ever. The fight ahead of us is a long one. But with millions of Americans standing together, we have the numbers to win. And with your help, we will.
Make sure our senators do their job and only confirm nominees we can trust to protect the health of our families and the future of our planet.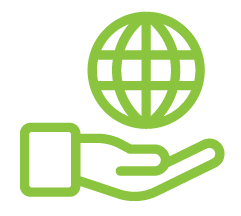 Before You Go
At Climate Reality, we work hard to create high-quality educational content like blogs, e-books, videos, and more to empower people all over the world to fight for climate solutions and stand together to drive the change we need. We are a nonprofit organization that believes there is hope in unity, and that together, we can build a safe, sustainable future.
But we can't do it without your help.
If you enjoyed what you've just read and would like to see more, please consider making a generous gift to support our ongoing work to fight climate denial and support solutions.