April 05, 2012 | 9:14 AM
An Inconvenient Truth educates an island nation on rising seas in the documentary "Someplace With A Mountain"
In 2004, Steve Goodall sold everything he owned and set sail on the open water, toward the sunset. He spent years living out a lifelong dream: sailing from one island to another, on the schedule of the sun and stars. Then one day, four years after he first set sail, he came across the atolls of western Micronesia. What started as a carefree journey to sail around the world turned into a mission to tell the tale of an island people and their fate. This is the story that's portrayed in the film Someplace with a Mountain, which screened this month at the D.C. Environmental Film Festival. Once on the atoll of Poluwat, Steve made friends with Chief Ioki Alet. One day, Steve asked what the locals planned to do about the sea level rise that's projected in the coming years and decades. The chiefs had no scientific understanding of climate change and sea level rise. When Steve was explaining the projections, Chief Ioki grabbed Steve's arm, as if he finally understood a lifelong curiosity, and said, "That's what is happening to us!" Alarmed that the locals didn't know about the reality of climate change, Steve grabbed his laptop from his sailboat and played them a movie that would help them to understand what was happening to their islands. That movie was An Inconvenient Truth.

http://www.youtube.com/watch?v=pUZ2O2iU36M

The chiefs were shocked and surprised by what they learned. They watched and listened with disbelief as they learned the projected fate of their islands. Now realizing the severity of the situation, local teacher Al Chico admitted: "Until now we have always been able to deal with our own problems, but now we are not sure what to do ... We are very worried. Some day in the future our island and our homes will be under the Pacific Ocean." Steve decided that he needed to help. His original idea was to document the culture and lives of the villagers in a short video and then take this footage to seek aid. He documents his attempt to find help, turning what was originally a brief portrait of a culture into a feature film documenting the process to help save islands of people he randomly stumbled upon. The film documents the lives of an island nation, their fate, and an attempt to help them survive. Narrated by Chevy Chase and directed by Steve Goodall, Someplace With A Mountain is a beautiful but scary tale of the effects of climate change on a culture trying to protect itself from the rising ocean. Fearful for his culture and people, a Poluwat navigator named Rapwi has one request: "Watch our islands and send a ship if you see us going under." For more information, visit www.someplacewithamountain.org.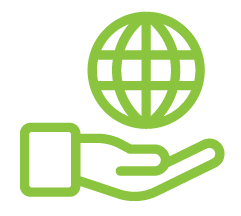 Before You Go
At Climate Reality, we work hard to create high-quality educational content like blogs, e-books, videos, and more to empower people all over the world to fight for climate solutions and stand together to drive the change we need. We are a nonprofit organization that believes there is hope in unity, and that together, we can build a safe, sustainable future.
But we can't do it without your help.
If you enjoyed what you've just read and would like to see more, please consider making a generous gift to support our ongoing work to fight climate denial and support solutions.