October 04, 2016 | 12:12 PM
Infographic: Here's How the Grid Works
In short, our electricity is delivered from suppliers to consumers through a complex electrical grid — from generation, to transmission, to distribution, to powering our homes and businesses. But it's a little more complicated than that. The US actually has three grids (often called "interconnections"): The Eastern Grid, the Western Grid and the Texas (ERCOT) Grid, with the Eastern being the largest. They are all connected, though they operate independently.
With more than 450,000 miles of high-voltage transmission lines (not including distribution lines), the US electricity grid is clearly a behemoth. But how many times have you really given a thought to this huge, incredible network that generates electricity, carries it miles and miles, and powers our Netflix binges, our holiday lights, and our refrigerators? Here's the breakdown, from the Energy Department:

The American grid is aging, and it needs to be modernized. Clean energy, energy efficiency, and "smart technologies" like smart meters are helping make that happen — because the grid has to transform into a modern, twenty-first century power system that delivers energy in the way people use and need it today.
You can do your part to help fuel the transition to clean energy in the US! Add your name now and tell the US Environmental Protection Agency that you support the Clean Energy Incentive Program. As part of America's Clean Power Plan, the CEIP provides incentives for states to transition away from dirty fossil fuels, helping to put people to work in the renewable energy and energy efficiency industries that already employ hundreds of thousands of people across the country (and counting!).
We don't have to choose between a booming economy and a livable climate: clean energy will help us achieve both. Tell the EPA you support the CEIP now!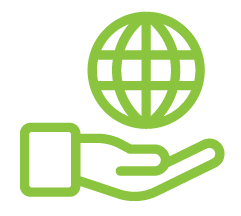 Before You Go
At Climate Reality, we work hard to create high-quality educational content like blogs, e-books, videos, and more to empower people all over the world to fight for climate solutions and stand together to drive the change we need. We are a nonprofit organization that believes there is hope in unity, and that together, we can build a safe, sustainable future.
But we can't do it without your help.
If you enjoyed what you've just read and would like to see more, please consider making a generous gift to support our ongoing work to fight climate denial and support solutions.