April 25, 2018 | 9:19 AM
Kids These Days: How the Next Generation Is Fighting for a Better World
The internet is flush with articles about millennials and Generation Z killing everything from the beer industry to social media ("Millennials ruin everything, but it looks like Gen Z will be the ones to hurt Facebook") to… fabric softener?
If you're to believe everything you read, young people are hopelessly addicted to their smartphones ("Have Smartphones Destroyed a Generation?") and Generation Z is apparently "money-minded" and "cutthroat."
But the reality is that young people care about civil rights and racial discrimination, jobs, and immigration. And we're seriously impressed with what the youngest generations are doing to fight climate change. More than 91 percent of young people around the world agree that science has proven humans are responsible for climate change – in fact, climate change and the destruction of nature is their top concern three years running.
Best of all, young people aren't just worried about climate change. No, they're taking action now. Read on to meet three young climate champions leading the way in their communities:
1. Kehkashan Basu (Dubai)
 


Born on World Environment Day, 17-year-old Kehkashan Basu was – by her own account – always destined to become an activist. Living in the heart of the oil industry in the United Arab Emirates, Basu founded her own organization, Green Hope, to inspire young people to act for the planet we share by planting trees to offset emissions.
2. Haven Coleman (USA)
 


Haven Coleman, a Climate Reality Leader from Colorado, is a young person working for a brighter world for her generation – and generations to follow. And she believes in speaking truth to power, not only confronting her climate denier congressman on his views but urging her local utility board to embrace renewables.
3. Hasinah Binti Abas and Ahmad A/L Aman (Malaysia)
 


Hasinah Binti Abas and Ahmad A/L Aman are just two of many Malaysian teenagers affected by their nation's dependence on oil and gas. Follow their journey as Solar Academy students committed to solving Malaysia's energy crisis by finding healthier energy sources.
No Matter How Old You Are, You Can Make a Difference

You know our climate is changing. You want to make a difference. We'll show you how.
Join us for a Climate Reality Leadership Corps training and work with former US Vice President Al Gore and renowned climate scientists and communicators to learn about what's happening to our planet and how you can use social media, powerful storytelling, and personal outreach to inspire audiences to take action.
One Climate Reality Leader had this to say about our trainings: "Wanting to make a difference is one thing. Knowing how and having the skills to really pull it off is another. That's why training to become a Climate Reality Leader was an inspiring moment for me."
Give us three days. We'll give you the tools to change the world. Learn more about becoming a Climate Reality Leader today.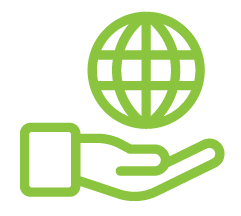 Before You Go
At Climate Reality, we work hard to create high-quality educational content like blogs, e-books, videos, and more to empower people all over the world to fight for climate solutions and stand together to drive the change we need. We are a nonprofit organization that believes there is hope in unity, and that together, we can build a safe, sustainable future.
But we can't do it without your help.
If you enjoyed what you've just read and would like to see more, please consider making a generous gift to support our ongoing work to fight climate denial and support solutions.