November 07, 2011 | 1:14 PM
Krugman: Soon Solar Will Be Cheaper Than Coal
Take a look at what economist Paul Krugman had to say about the solar industry in today's column:
© 2008 Flickr/Oregon DOT cc by 2.0

These days, mention solar power and you'll probably hear cries of "Solyndra!" Republicans have tried to make the failed solar panel company both a symbol of government waste -- although claims of a major scandal are nonsense -- and a stick with which to beat renewable energy.

But Solyndra's failure was actually caused by technological success: the price of solar panels is dropping fast, and Solyndra couldn't keep up with the competition. In fact, progress in solar panels has been so dramatic and sustained that, as a blog post at Scientific American put it, "there's now frequent talk of a 'Moore's law' in solar energy," with prices adjusted for inflation falling around 7 percent a year.

This has already led to rapid growth in solar installations, but even more change may be just around the corner. If the downward trend continues -- and if anything it seems to be accelerating -- we're just a few years from the point at which electricity from solar panels becomes cheaper than electricity generated by burning coal.
Have you found solar power more affordable and available in your own home or business? Is there more commitment to solar power in your community? Share your thoughts below!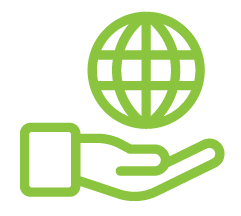 Before You Go
At Climate Reality, we work hard to create high-quality educational content like blogs, e-books, videos, and more to empower people all over the world to fight for climate solutions and stand together to drive the change we need. We are a nonprofit organization that believes there is hope in unity, and that together, we can build a safe, sustainable future.
But we can't do it without your help.
If you enjoyed what you've just read and would like to see more, please consider making a generous gift to support our ongoing work to fight climate denial and support solutions.