October 19, 2011 | 9:00 AM
A lesson from the Thai floods
© 2011 Flickr/Remko Tanis
Bangkok's governor put out a call Monday for sandbags -- 1.2 million of them. The bags will be used to rapidly construct an approximately 4-mile-long wall that officials hope will fend off floodwaters threatening the city from the north.
Dramatic flooding has occurred throughout Thailand during this unusually long and intense 2011 rainy season. It's been called the country's worst monsoon season in 50 years. And by now, floods have engulfed nearly a third of the country.
The damage can be ascribed to not only intense rainfall, but also, in part, to poor water management. Mr. Smith Dharmasaroja, a former director of the Thai Meteorological Department, explained:
"They miscalculated the water levels and did not discharge water from the dams early enough in the rainy season," he said. "The dams are almost full now, so they discharge the water at the same time, and all the discharge water comes down to the low-lying areas."
Such a devastating "miscalculation" serves as an important lesson for all of us. Heavy rain and other extreme weather events can have devastating impacts on our infrastructure and human welfare. But the severity of these impacts depends a lot on how well we prepare. Human failures of management can make natural disasters even worse.
With climate change, we can expect intense rain events, like those that contributed to the Thai floods, to become more common and severe. That's why, to prepare for this reality, we'll need to adjust our infrastructure and management plans accordingly.
As we watch the situation in Thailand, we can only hope that Bangkok's defenses continue to "hold firm." Meanwhile, back at home, there's more we can do. We can take a look at how climate change is likely to affect our cities, towns and infrastructure and what we can do to prepare. What kinds of impacts will climate change have on your community? And are you ready?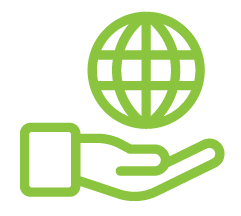 Before You Go
At Climate Reality, we work hard to create high-quality educational content like blogs, e-books, videos, and more to empower people all over the world to fight for climate solutions and stand together to drive the change we need. We are a nonprofit organization that believes there is hope in unity, and that together, we can build a safe, sustainable future.
But we can't do it without your help.
If you enjoyed what you've just read and would like to see more, please consider making a generous gift to support our ongoing work to fight climate denial and support solutions.