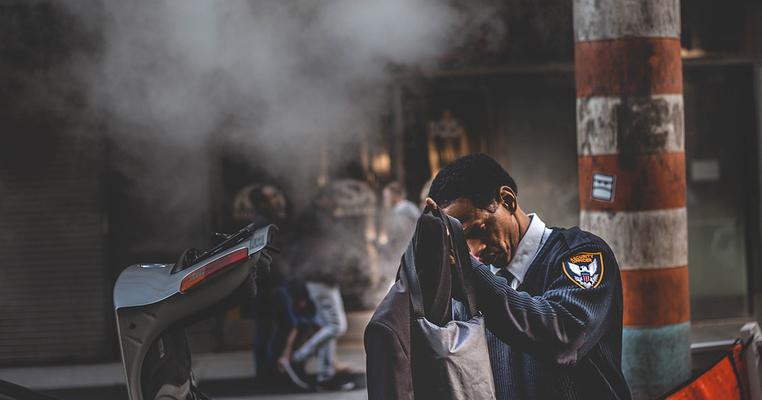 Let's Talk about Climate Equity
Low-income families and communities of color get hit the hardest by fossil fuel pollution and the climate crisis.
"If I love you, I have to make you conscious of the things that you don't see."
The powerful quote written by novelist and social critic James Baldwin was the perfect opening for the "Ensuring Climate Equity" panel at Climate Reality's latest Leadership Corps training in Los Angeles in August, 2018.
Moderated by Catherine Coleman Flowers, a Climate Reality board member and rural development manager at the Equal Justice Initiative, the panel turned the spotlight on the basic issue of inequity that's long been in the shadows when we talk about the climate crisis.
>>Four Ways Climate Change Affects Your Health<<
To put it plainly, what many people don't see – and the climate movement hasn't been talking about nearly enough – is the simple fact that fossil fuel pollution and climate change hit low-income families and communities of color the hardest.
Mustafa Santiago Ali, senior vice president of climate, environmental justice & community revitalization at the Hip Hop Caucus, used the James Baldwin quote to explain the role of the climate justice movement in America in making these impacts visible for mainstream audiences.
"In many instances, folks don't see the coal fire power plants that frontline communities see when they wake up and when they go to sleep. Folks don't see the petrochemical facilities on the Gulf Coast in Cancer Alley," he said. "They don't see the pipelines that Standing Rock members and others continue to focus on and to push away."
>>Three Moving Moments from Climate Reality's Training in LA<<
For him, the bottom line is pretty simple: We'll never win the fight against the climate crisis unless we consider climate equity as part of the solution.
"You can't talk about the impacts of climate change and not talk about the frontline communities who for decades have been asking folks to focus on these impacts."
The good news is that climate justice is slowly getting the attention that it deserves, as evidenced by the inspirational testimonials given by the other climate activists on the panel.

Nalleli Cobo, a 17-year old student and founding member of the South Los Angeles Youth Leadership Coalition grew up across the street from an oil drilling operation in Los Angeles. She personally felt the impacts of fossil fuel emissions in her backyard. And it wasn't pretty.
"I got nose bleeds, and it got to the point where I had to sleep sitting down so I wouldn't choke in my own blood at night," she said.
After several neighbors became sick, the community began speaking up publicly against the oil well and successfully drew the attention of the Los Angeles Times and local politicians. As a result, in 2013, drilling operations shut down for four-and-a-half years, pending an investigation. But the community continues to push to make this shutdown permanent.
>>Ethane Cracker Plants: What Are They?<<
Another panelist, mark! Lopez, executive director of the East Yard Communities for Environmental Justice, empowers activists to start small, by educating their own neighborhoods on climate justice issues.
"Your neighbor is going to listen to you before listening to me. The teacher at your school is going to listen to you before listening to me," he said.
Emi Wang, environmental equity manager at the Greenlining Institute, also weighed in. The organization is making progress on a different but essential aspect of climate equity – supporting these movements financially. "It's easy to ask communities to shoulder the burdens and the fight for a better future, but those communities have to be resourced."

Become a Climate Reality Leader
Feeling inspired to fight for climate justice in your community? Become a Climate Reality Leader by attending our next Climate Reality Leadership Corps training.
Former Vice President Al Gore will join environmental justice leaders, faith voices, business visionaries, and other experts to train a new class of activists as Climate Reality Leaders, taking action on the climate crisis, advocating for solutions, and building a diverse, equitable, and inclusive climate movement for all.