November 26, 2018 | 4:58 PM
Let's Turn Up the Heat this Giving Tuesday
Here are the facts: Over 97 percent of climate scientists agree that human activity – specifically, burning fossil fuels like coal, oil, and natural gas – is the primary cause of global warming and climate change.
People get it. Most world leaders get it too. After all, the recent Intergovernmental Panel on Climate Change's (IPCC) report showing we need to slash fossil fuel emissions by 45 percent by 2030 to avoid the worst of climate change was accepted by the vast majority of world leaders.
Sadly, the current US president doesn't get it. At all. What's worse, he's using his office to broadcast myths and mistruths about the state of the science.
Prominent climate scientist Michael Mann from Pennsylvania State University even jested to the Associated Press, "Trump might as well be saying that there are scientists on both side of the gravity debate."
We need to turn up the heat on the climate deniers standing in the way of solutions, but we need your help.
This Giving Tuesday, help us turn up the heat on climate change denial! Generous donors have offered to extended our Giving Tuesday match! Every dollar you donate will be matched, up to $10,000.
That means your support will go three times as far to spread the truth about climate change and to push our leaders to act.
To that end, have you ever wondered why so many politicians have failed to act again and again? Even as clean energy solutions become cheaper, better, and more widely available by the day?
The reason: special interest groups. With exorbitant funding and support from Big Polluters (think oil, gas, and coal companies), special interests that profit from fossil fuels have spent decades on well-coordinated campaigns to spread doubt and sway public opinion about the reality of climate disruption.
President Trump and his cabinet of fossil fuel insiders and climate deniers – including a former coal lobbyist as acting EPA administrator – are working hard to roll back protection after protection enacted to defend our air, land, and water.
We're here to tell the truth about what's happening to our planet so we can stop the fake debates and focus on real solutions.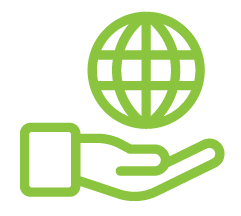 Before You Go
At Climate Reality, we work hard to create high-quality educational content like blogs, e-books, videos, and more to empower people all over the world to fight for climate solutions and stand together to drive the change we need. We are a nonprofit organization that believes there is hope in unity, and that together, we can build a safe, sustainable future.
But we can't do it without your help.
If you enjoyed what you've just read and would like to see more, please consider making a generous gift to support our ongoing work to fight climate denial and support solutions.