February 03, 2012 | 1:23 PM
Living on Thin Ice: Tennis-shoeing through a Sierra Nevada winter
Written by Kaitlin Meese, Sierra Nevada Alliance
On Thursday, January 5, the Sierra Nevada Alliance led a 14-person expedition to the Sierra Nevada high country in Northern California. A January expedition over a Sierra Crest mountain pass would normally be a traverse across a sea of white, but the dry start to this Sierra winter made the trip more of a calm meander through parched fields. Knowing about the lack of snowfall, the Alliance advised its "Living on Thin Ice" caravan to leave tire chains, warm clothing and snow gear at home for a trip up to Carson Pass in their tennis shoes.
The tennis-shoeing expedition was intended to highlight the effects of climate change on California's water supply and snowmelt as part of a global effort organized by The Climate Reality Project. The Sierra Nevada, originally named after its snowy peaks, is the longest continuous mountain range in the lower 48 states and its snowpack provides 40-60% of California's water supply (PDF). Its snowmelt irrigates millions of acres of agricultural land in the Central Valley. The direct value of this water for irrigation, municipal, and hydroelectric use is $1.3 billion a year, based solely on the value of the actual water rights. The majestic range of granite peaks is the liquid backbone to California's businesses, to the state's 37 million residents, and to America's agricultural breadbasket.
Joan Clayburgh, the Executive Director of the Sierra Nevada Alliance, took the group to a snow-free landscape and pointed out that similar scenes are expected to be more common in the Sierra's future due to climate change. "Climate change is predicted to greatly reduce the snowpack by mid-century, possibly as much as a 90% reduction by the end of the century," she said. "We must not delay in reducing greenhouse gas emissions while also planning how to adapt to changes that we will not be able to avoid."
Many of the Sierra Nevada ski resorts and local businesses have been struggling without snowfall this year and have expressed concern with the projections of lessening snowpack in upcoming years. By mid-century, spring snowpack in the Sierra Nevada is projected to decline about 25 to 40%. Toward the end of the century, losses could reach 90%. A local business owner, John Brissenden, who runs Sorenson's Resort, also joined the expedition. He admitted, "This winter has been a difficult one for our snow-dependent business. We had to lay off 35-40% of our staff because of the decline in snow-tourism."
Two hikers, Brian Ben and Jan Robertson, joined the "Living on Thin Ice" expedition at the trailhead and were eager to hear more about climate change in the Sierra. "We came to Tahoe for a family ski adventure but with the extreme dry weather, we had to change plans," they said. "Since the weather directly impacted our trip, the two of us wanted to join the expedition to learn more about projected snowpack issues in the future."
Clayburgh also explained how the water cycle is rapidly changing with the climate by transitioning from primarily snow to more rain in the winter. This precipitation flux could lead to flooding and water delivery problems in the California water system.
One of the state agency leaders, Kerri Timmer, at the Sierra Nevada Conservancy, mentioned: "There needs to be more of a connection formed between the downstream water user and the upper watershed reserves. People don't seem to understand the ripple effect of snowmelt. If there is no snowpack, then there will be less water in the Central Valley to grow food in the summer."
We can't solve a global climate problem overnight. But here in California, the Sierra Nevada Alliance and Sierra Nevada Conservancy are doing their part to respond to the decline in snowpack. For example, groups are promoting the protection and restoration of high-country meadows within several watersheds across the region. This allows water to sink into the healthy meadows instead of running quickly off. Meadow water storage then provides water for streams and rivers later in the season. This meadow storage sponge then can help provide some water to replace missing snow that would have melted into streams and rivers, delivering water to downstream agriculture and urban areas in the late spring and summer.
We hope that all of those who participated in the expedition feel empowered to reduce their carbon footprint and to adopt strategies to reduce climate change! The Sierra Nevada Alliance is committed to helping mitigate climate change and to ensuring California's water supply for future generations. To find out more about their work in the Sierra, please visit the Alliance website. Also, you can click here to look at the press release about the Carson Pass "Living on Thin Ice" expedition.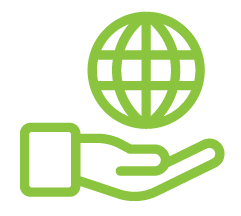 Before You Go
At Climate Reality, we work hard to create high-quality educational content like blogs, e-books, videos, and more to empower people all over the world to fight for climate solutions and stand together to drive the change we need. We are a nonprofit organization that believes there is hope in unity, and that together, we can build a safe, sustainable future.
But we can't do it without your help.
If you enjoyed what you've just read and would like to see more, please consider making a generous gift to support our ongoing work to fight climate denial and support solutions.