April 01, 2015 | 3:59 PM
Marching Forward to Climate Negotiations in Paris
Ever wondered how Roger Clemens felt as he was about to throw the first pitch of the World Series? Or how Elizabeth Gilbert felt right before taking the stage for her legendary TED talk (today with 9.65 million views and counting)? Or – in another time and with the stakes much bigger – how the hundreds of thousands of protesters felt in 1963 heading to DC for the March on Washington for Jobs and Freedom?
If you're a climate activist looking ahead to the talks on a global deal to meaningfully limit emissions happening at the UN's COP21 meeting in Paris, you've got an idea. After years of hard work and preparation, the decisive moment has arrived, the world is watching, and it's time to deliver.
What can you personally do? Building a powerful movement for change in Paris starts with spreading the word, and by becoming a Climate Reality Leader, you can learn how to share the truth about climate change and inspire action better than you ever thought possible.
When you attend a training, you'll learn from former Vice President Al Gore and other field leaders about the latest climate science and cutting-edge media, communications, and organizing strategies. You'll emerge transformed, ready to activate your community and equipped with the knowledge, tools, and network to do it. Learn more.
Want to learn more? Watch our webinar recording featuring program director Mario Molina and several Climate Reality Leaders discussing what you can expect from a training and sharing stories of their work in the field.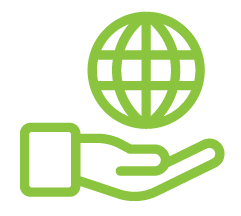 Before You Go
At Climate Reality, we work hard to create high-quality educational content like blogs, e-books, videos, and more to empower people all over the world to fight for climate solutions and stand together to drive the change we need. We are a nonprofit organization that believes there is hope in unity, and that together, we can build a safe, sustainable future.
But we can't do it without your help.
If you enjoyed what you've just read and would like to see more, please consider making a generous gift to support our ongoing work to fight climate denial and support solutions.