September 06, 2011 | 10:00 PM
Meet the Presenter: Ergem Senyuva
With 24 Hours of Reality quickly approaching, it's time you got to know the people who will give the presentations beginning on September 14. These Presenters are regular folks who live with the impacts of climate change every day and are ready to share their stories with the world. Today's featured presenter is Ergem Senyuva, who will be leading the event in Turkey.
In 2009, Ergem Senyuva launched yesilist.com, Turkey's first online "green directory" and sustainability platform. It provides consumers with tools to make smart and healthy choices for themselves and the planet. Ergem's goal is to increase market demand for sustainable business practices and consumer choices. She hopes to encourage her fellow Turks to consider the environment in their daily lives, showcasing on yesilist.com everything from recycling to energy efficiency.
Ergem recently sat down to answer a few questions for us.
What's your favorite outdoor place to visit?
My hometown, Istanbul, is a breathtaking city, but it can get extremely overwhelming just like any other big city. However, once outside the city, Turkey is a beautiful country, where there is so much to explore. Rural Turkey has a very rich and diverse culture, which is an absolute feast to discover when traveling from one village to the other.
What sort of extreme weather have you seen in your hometown?
I witnessed a major flood in 2009, in the industrial part of Istanbul, which is home to some of Turkey's most prominent factories and businesses. When such disasters strike, it reminds us how defenseless we are against nature, which we take for granted. Several people lost their lives and businesses were adversely affected.
What is your favorite activity to do outside?
I like taking walks with my daughter outdoors and exploring nature. Her curiosity about the world we live in and her ability to identify nature's beautiful creations amazes me.
You take time out of your busy life to give these presentations. What is your motivation?
I have a 5-year-old daughter and I am really worried about the kind of world she will live in when she grows up. I am regretting the day she will turn around and say, "Why didn't you take action when you had to?" I believe we have no excuses left to delay taking action towards tackling climate change.
What is your favorite book?
Rachel Carson's Silent Spring had a profound effect on me when I first read it.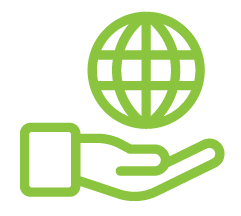 Before You Go
At Climate Reality, we work hard to create high-quality educational content like blogs, e-books, videos, and more to empower people all over the world to fight for climate solutions and stand together to drive the change we need. We are a nonprofit organization that believes there is hope in unity, and that together, we can build a safe, sustainable future.
But we can't do it without your help.
If you enjoyed what you've just read and would like to see more, please consider making a generous gift to support our ongoing work to fight climate denial and support solutions.