August 17, 2011 | 1:40 PM
Meet the Presenter: Gerardo Pandal
With 24 Hours of Reality quickly approaching, it's time you got to know the people who will give the presentations on September 14. These Presenters are regular folks who live with the impacts of climate change every day and are ready to share their stories with the world. Today's featured Presenter is Gerardo Pandal, who will be leading the event in Mexico City, Mexico.
Gerardo Pandal lives in Mexico City, an extremely densely populated city where the need for sustainability can be seen firsthand. He is the area manager for renewable energy at Guascor de México, a company that promotes energy efficiency and renewable energy. Gerardo has also worked as a consultant for a startup company called Environmental Consciousness, which was designed to provide environmental and sustainability consulting to businesses.
What's your favorite outdoor place to visit?
Puerto Escondido, a beach on the Southeast Pacific coast of Mexico. I get some time to surf.
What sort of extreme weather have you seen in your hometown?
Floods. It has been getting worse in Mexico City. The drainage system was not designed to evacuate such [large] amounts of water. With 26 million people living in the city and surrounding areas, it is a potential social disaster.
You take time out of your busy life to give these presentations. What is your motivation?
It has become a part of my routine. My motivation started as a part of my natural caring for the ecosystem, but the more I learned, the more I realized that the ecosystem is a big living system and we are a very important part of that web. It is paradoxical what we are doing, and it just feels right to help spread the awareness.
What is your favorite book?
Mutant Message Down Under by Marlo Morgan. It is the story of a woman who was invited by a group of Australian Aborigines to go into the dessert with them to share the way they see the world.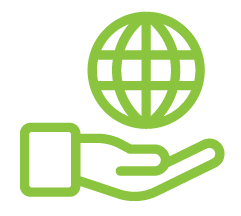 Before You Go
At Climate Reality, we work hard to create high-quality educational content like blogs, e-books, videos, and more to empower people all over the world to fight for climate solutions and stand together to drive the change we need. We are a nonprofit organization that believes there is hope in unity, and that together, we can build a safe, sustainable future.
But we can't do it without your help.
If you enjoyed what you've just read and would like to see more, please consider making a generous gift to support our ongoing work to fight climate denial and support solutions.