September 06, 2011 | 12:46 PM
Meet the Presenter: Karel Mayrand
With 24 Hours of Reality rapidly approaching, it's time you got to know the people who will give the presentations on September 14-15. These Presenters are regular men and women who live with the impacts of climate change every day and are ready to share their stories with the world. Our next featured Presenter is Karel Mayrand, who will be leading the event that will highlight French Polynesia.
Karel Mayrand is General Director of the David Suzuki Foundation in the Canadian province of Québec. He became determined to help solve the climate crisis when he met with Inuit leaders during a 2006 visit to the Arctic. Karel is also the co-founder of Unisfera International Center, a think tank dedicated to advancing knowledge on sustainable development. He has also served as an adviser on sustainability to various U.N. agencies and to Pierre Marc Johnson, the former Premier of Québec.
Karel recently sat down to answer a few questions for us.
What's your favorite place in nature to visit?
Any place on the shores of the St. Lawrence River where I grew up in Québec. The river is so wide you can barely see the other side. I love the cliffs, the sea birds, the smell of algae, migratory birds in the spring and fall. I love the smell of wild roses growing in bushes along the river. It is simply a perfect place.
What is your favorite activity to do outside?
Ice hockey, which is the national sport in Canada. I have been playing it since I was a kid. There is no sensation like playing on an ice rink on a lake. It is becoming more and more difficult to maintain our hockey rinks due to milder weather during winter. The outside hockey season is becoming shorter and the number of days when the rinks are closed due to above-zero weather or rain is increasing.
You take time out of your busy life to give these Presentations. What is your motivation?
My motivation is very simple: I can't remain silent as my children's future is being stolen away.
Tell us about the best presentation you've ever given.
The best presentation I ever gave was to a crowd of 250 5th- and 6th-grade children from my children's school. I was worried that they would find the presentation too long and too difficult to understand or that they would end up feeling panicked or powerless. When I finished my presentation, I told them: "This is your world. This is your future. We must act now. Tell your parents they must do something for you. You have much more influence than you think. No parent can say no to a child asking for a better future." Then I thanked them for their attention. The lights came up, and they gave me a standing ovation.
What is your favorite book?
La Peste by Albert Camus. It is about personal engagement in the face of a disaster that threatens civilization, as we know it. The story is about a physician, Dr. Rieux, who finds the courage to fight a disease that is decimating his town as others are fleeing. It is a metaphor that can be applied to other human catastrophes such as war and climate change. Through our battle to preserve our civilization from such threats, we discover our common humanity.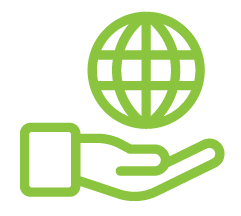 Before You Go
At Climate Reality, we work hard to create high-quality educational content like blogs, e-books, videos, and more to empower people all over the world to fight for climate solutions and stand together to drive the change we need. We are a nonprofit organization that believes there is hope in unity, and that together, we can build a safe, sustainable future.
But we can't do it without your help.
If you enjoyed what you've just read and would like to see more, please consider making a generous gift to support our ongoing work to fight climate denial and support solutions.