August 29, 2011 | 2:35 PM
Meet the Presenter: Maxine Burkett
With 24 Hours of Reality quickly approaching, it's time you got to know the people who will give the presentations beginning on September 14. These Presenters are regular folks who live with the impacts of climate change every day and are ready to share their stories with the world. Our next featured Presenter is Maxine Burkett, who will be leading the event in Hawaii.
Maxine Burkett is an Associate Professor of Law and Director of the Center for Island Climate Adaptation and Policy at the University of Hawai'i. Her work showcases the disparate impact of climate change on vulnerable communities.
Born in Jamaica, Maxine now resides on the island of Oahu with her husband and two children. She is a tireless advocate for island resiliency in the face of a changing climate.
Maxine recently sat down to answer a few questions for us.
Tell us about the best presentation you've ever given.
Definitely the presentation I gave to an eclectic and international group of friends, family, and anyone else in the community that wished to stop by the night before my wedding. I presented in a tiny community center in a district of the Big Island of Hawai'i that was recently declared an "exceptional" drought area — or in the D4 category on the U.S. Drought Monitor map. Watching my family from Jamaica nodding in familiarity along side rural ranchers of Hawai'i was moving.
What's your favorite outdoor place to visit?
Ka'ala farm. It's a small community-based nonprofit that has restored taro fields that are hundreds of years old at the leeward end of the island of O'ahu. Tucked in the back of a striking, steep-walled valley, it is a green oasis that reminds us that sustainable society isn't that old or impossible. Ka'ala is also my daughter's middle name.
What sort of extreme weather have you seen in your hometown?
In March of 2006, our home in Honolulu and the entire island experienced a biblical rain lasting 40 days and 40 nights. The banks of the stream that run through our land were swept away and the storm overwhelmed Honolulu's sewer infrastructure. Over 45 million gallons of sewage were intentionally dumped directly into the canal behind Waikiki and the beaches were closed. The community felt frayed and tense after such an extended period of being cooped up and unable to see or feel the sun for over a month.
What is your favorite activity to do outside?
Hiking, weeding, picking ripe fruit right off of the trees in our yard.
You take time out of your busy life to give these presentations. What is your motivation?
My two young kids, age 1 and 3. The prospect of them living in a world without healthy oceans, thirsting for rain, or facing days where it's too hot to go out and play is distressing and unacceptable. I also think of my family in Jamaica, and the many others whose carbon footprint is infinitesimal, yet the burden they have to bear is so much greater than those most responsible.
What is your favorite book?
The Brothers K by David James Duncan.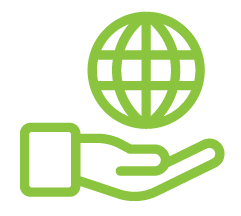 Before You Go
At Climate Reality, we work hard to create high-quality educational content like blogs, e-books, videos, and more to empower people all over the world to fight for climate solutions and stand together to drive the change we need. We are a nonprofit organization that believes there is hope in unity, and that together, we can build a safe, sustainable future.
But we can't do it without your help.
If you enjoyed what you've just read and would like to see more, please consider making a generous gift to support our ongoing work to fight climate denial and support solutions.