August 19, 2011 | 1:45 PM
Meet the Presenter: Merewalesi Nailatikau
Merewalesi Nailatikau lives in Fiji, where she is a post-graduate student in Development Studies at the University of the South Pacific. She was appointed in February 2011 as a Goodwill Ambassador for Children at UNICEF. She has been named Miss Fiji and Miss South Pacific, and has used her platform to be an advocate for children and for solving the climate crisis. She has used her communication skills to assist numerous non-governmental organizations and international advocacy groups.
Merewalesi recently sat down to answer a few questions for us.
Tell us about the best presentation you've ever given.
My presentation at the UNICEF New Zealand Youth Congress last month was unforgettable. To talk to young people who were enthusiastic and passionate was awesome. The fact that they were also willing to be critical and ask the tough questions really challenged me and kept me on my toes.
A few young people, in their presentations at the end of the Congress, said that they were spurred on by the slide of Neil Armstrong walking on the moon, and the knowledge that the average age of scientists and engineers who put him there was 26 years old. I felt encouraged knowing that they had accepted the challenge to do something about climate change and that they were pursuing it with passion and hope.
What's your favorite outdoor place to visit?
I love the Coral Coast highway in Fiji. I get to see beautiful waves crashing on the shore on one side, and rugged, green mountains on the other side. Passing villages, waving at people and stopping every once in a while to buy a pile of fresh fruit from a roadside vendor. It's a wonderful reminder to be grateful that I live in one of the most beautiful places in the world!
What sort of extreme weather have you seen in your hometown?
Fiji has experienced a few flooding events as well as cyclones. One of these events would be the flood in 2009, which was described as the worst flood in a generation. Up to 10,000 people were left homeless. It still makes me sad to this day. Entire villages were destroyed, people were stranded on the highways where bridges had been overrun by water and areas of the road were underwater. It was a terrible, terrible way to start the new year. The worst thing about it is that those who suffer the most are already struggling, living in makeshift homes or in coastal areas with little access to basic services and infrastructure. The recovery phase took our country a while, with people living in schools and public halls while they assessed the damage to their homes. Children were unable to start the school year with the things they needed. Impacts on health and general standards of living were pretty grim.
What is your favorite activity to do outside?
I love to take long walks. I live five minutes from the Suva seawall and after a long day, I look forward to taking a walk along the seawall to unwind, take in the peaceful view of the sea and let all my worries fade away.
You take time out of your busy life to give these presentations. What is your motivation?
I know that someday my children will ask me, "What did you do about climate change?" I hope my presentations play a small part in ensuring that more children of the future who ask that same question will get a positive answer. I want to tell my children a story with a happy ending. And I know others will want to as well.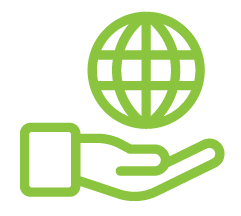 Before You Go
At Climate Reality, we work hard to create high-quality educational content like blogs, e-books, videos, and more to empower people all over the world to fight for climate solutions and stand together to drive the change we need. We are a nonprofit organization that believes there is hope in unity, and that together, we can build a safe, sustainable future.
But we can't do it without your help.
If you enjoyed what you've just read and would like to see more, please consider making a generous gift to support our ongoing work to fight climate denial and support solutions.