August 11, 2011 | 2:32 PM
Meet the Presenter: Nitin Raikar
With 24 Hours of Reality rapidly approaching, it's time you got to know the people who will give the presentations on September 14-15. These Presenters are regular men and women who live with the impacts of climate change every day and are ready to share their stories with the world. Today's featured Presenter is Nitin Raikar, who will be leading the event in New Delhi.
Nitin Raikar's first job was serving in the Indian army. During his 15 years of service, he helped plant forests in the arid wastelands of the Thar Desert, where his passion for protecting the environment grew stronger. Nitin's second job is the one he currently holds at Suzlon Energy, a leading wind turbine manufacturing firm. He is proud that his work to manufacture and deploy renewable energy helps facilitate India's ambitious plan to scale down its pollution levels. He now lives in Mumbai with his wife and two daughters.
Nitin recently sat down to answer a few questions for us.
Tell us about the best presentation you've ever given.
I was once invited to give a presentation to a class of students majoring in computer studies. This took place in a city called Rajkot in the arid state of Gujarat. The reason for my excitement stems from the fact that I spent much of my childhood and schooling in this city and it was here that I learned the first lessons of ecology and environment. In those days, this region was a rainfall-surplus region and we never had the misfortune of a deficit in rainfall. I still vividly recollect my school, which was a mini-ecosystem by itself, and I still remember hand-feeding pigeons when I was a child!
But soon there was a visible change in the climate. The greenery and wildlife dwindled as the region experienced severe droughts on account of the truant monsoon. I was finally convinced of the stark reality of climate change … I was awash with a sense of palpable achievement when the students volunteered to further spread my message in the capacity of connectors.
What's your favorite outdoor place to visit?
The countryside has always been my favorite retreat and I simply have a great love and fascination for hills and mountains. Mountains are an intrinsic part of the Indian subcontinent and have had an overarching influence on the weather and climate of the region.
What sort of extreme weather have you seen in your hometown?
I shall never forget the date 26 July 2005. It was on this day that Mumbai saw a torrential downpour of a record 944 milimeters of rainfall on a single day. In fact, I still recollect my tryst with this event wherein I trekked almost 20 kilometers to reach home from the office, with most of the journey endured by wading through chest-high water levels. I don't think any Mumbaikar will ever forget this date! Thousands of people walked for hours to get home, some in chest-high water, after train tracks were flooded. Others spent the night in train stations or on stalled buses. The entire civic infrastructure was in complete disarray and there were reported fatalities on account of the surging flood waters. It was then that I realized how vulnerable we are and how an absence of adequate adaptation measures leads to widespread destruction of human life and property.
What is your favorite book? (Other than An Inconvenient Truth!)
Fixing Climate by Robert Kunzig & Wallace Broecker. I am also a great fan of the periodic Assessment Reports published by IPCC [UN Intergovernmental Panel on Climate Change]. These reports have immensely helped me in my endeavors to spread the message of climate change to my community stakeholders.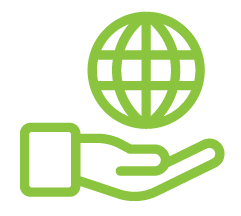 Before You Go
At Climate Reality, we work hard to create high-quality educational content like blogs, e-books, videos, and more to empower people all over the world to fight for climate solutions and stand together to drive the change we need. We are a nonprofit organization that believes there is hope in unity, and that together, we can build a safe, sustainable future.
But we can't do it without your help.
If you enjoyed what you've just read and would like to see more, please consider making a generous gift to support our ongoing work to fight climate denial and support solutions.