July 14, 2014 | 3:20 PM
Meet some of our new Climate Reality Leaders
What drives someone to step up and become a Climate Reality Leader? After all, we're all seeing climate disruption change the way we live, whether it's the higher prices we're paying for produce in the U.S. or the way blazing hot summers stretch on and on in Australia. But deciding to stand up and do something about it takes something special.
So as we wrapped up three days of training hundreds of new Climate Reality Leaders in Melbourne last month, we asked several new leaders what inspired them to step out of their comfort zones and take action. For some, climate was a lifelong concern, an issue they'd followed closely since hearing about the Kyoto Protocol and an issue that had even shaped their careers. For a couple of new Australian Climate Reality Leaders, however, the inspiration wasn't high-level negotiations in a far-off country, but instead simply the act of looking at the ground beneath their feet.
For student Shannon Baker from Gloucester, New South Wales, a school trip to a local coal mine became an educational experience – in more ways than one. As she said:
"Just looking over the site made me know there was something wrong with what was going on. I was upset by what was occurring so actively in my town and to this day it still disappoints me because Gloucester relies so heavily on coal mining, when there is so much potential for sustainability in a town as beautiful and built on community as ours."
What troubled Shannon wasn't simply the visual devastation of the coal mine. It was also what the nation's reliance on coal was doing to her hometown in drawing out a long, long drought. Although the drought has broken now, "we are still yet to receive any rainfall substantial enough to fill dams this season. With that in mind and the possibility of yet another long hot summer, there are fears that farmers are going to struggle during the warmer months."
So Shannon decided to do something about it and, at age 16, became one of the youngest Climate Reality Leaders in Melbourne. Now she's looking to work with local government councils to introduce sustainable business practices and spread climate awareness to younger students before she moves on to university and pursues a career where she can make even more of an impact.
For professional skier Natalie Segal from Victoria, the impacts of climate change were also hitting close to home:
"I spend over two-thirds of the year in the mountains of the Southern and Northern Hemispheres pursuing a career in snow sports. As a skier, you depend on the natural environment, especially in the backcountry. Your safety and ability to mitigate terrain and snow conditions rely on working in harmony with it. As a result, it is difficult not to notice the negative implications that climate change has had on mountains regions, winter snowfall and the communities who rely on these elements."
As Natalie looked into the science behind shrinking snows, she made some unsettling discoveries. Her home state of Victoria has seen its snowpack decline by 23cm each decade since 1988 while the number of days with significant snowfall are also declining. Research at Australia's Commonwealth Scientific and Industrial Research Organization and the Australian National University found that, surprisingly, the number of heavy snow storms aren't changing. Rather, with temperatures rising, the snow that falls melts more quickly than in previous years. The result, she found, is that if things continue in the current business-as-usual manner, alpine areas with at least 60 days of snow cover could diminish by as much as 60 percent by 2020 and by up to 96 percent by 2050.
Natalie's response was to become a Climate Ambassador with our I AM PRO SNOW program and spread the word about what climate change means to athletes, businesses, families, and fans throughout the winter sports community. Then, this spring, she joined the Shifting Ice and Changing Tides expedition, a female-powered project to research and document the impacts of climate disruption on the glaciers of Greenland. Through the expedition, Natalie and her fellow skiers and scientists aimed to bring back new data on what's happening to these vital glaciers and create visibility for the issue and our efforts to solve it with a documentary filmed in partnership with National Geographic.
Now, as a trained Climate Reality Leader, Natalie is looking to engage ski areas, retailers, and distributors in Australia and New Zealand in the movement for solutions. After all, as she says, "The consequences of climate change directly affect their business, and I believe they could be leaders in changing the industry."
These are only two of the many Climate Reality Leaders trained in Melbourne who are already putting their experience and skills to use driving solutions and building the movement. Now, we can't wait to see what they do next.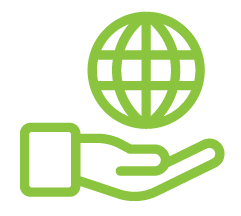 Before You Go
At Climate Reality, we work hard to create high-quality educational content like blogs, e-books, videos, and more to empower people all over the world to fight for climate solutions and stand together to drive the change we need. We are a nonprofit organization that believes there is hope in unity, and that together, we can build a safe, sustainable future.
But we can't do it without your help.
If you enjoyed what you've just read and would like to see more, please consider making a generous gift to support our ongoing work to fight climate denial and support solutions.