January 06, 2018 | 12:35 PM
Mexico's New Take on Green Energy: Cactus Power!
When it comes to energy, Mexico City is thinking green – in a whole new way.
The city is host to roughly 300 public produce markets that supply the city with delicious food – including a Mexican essential: the prickly pear (Nopal) cactus. The plant already appears in everything from tacos to medicines to cosmetics. Now, thanks to the innovators at the startup SUEMA, it could soon become an important part of the country's low-carbon energy strategy.
That's right – from cactus to clean energy. We did a double take too!
Here's how it works (and take a look at the video to hear more from those involved at every stage).
 

The pioneers behind SUEMA saw how much leftover cactus was going to waste in city markets and how little was being done about it. They also saw an opportunity to use this waste as the starting point for a new approach to renewable energy.
They had solid science behind them. When organic waste decomposes, it can produce methane, a greenhouse gas that is 84 times more potent than carbon dioxide over 20 years. But here's the upside: methane can be used as fuel.
SUEMA began working with a public produce market in Milpa Alta, a borough of Mexico City, to collect its used cactus waste, treat it, convert it into biogas, and eventually use that biogas to completely power the market.
Since the cactus is such a resilient plant, as long as the crops are constantly regrown (cacti don't need a lot of water to thrive, and Mexico City officials say they can be harvested up to 15 times a year), net carbon emissions from producing biogas with cactus can be close to zero!
Mexico City officials have stated that they want biogas generators similar to SUEMA's prototype in all 300 produce markets in the city.
This exciting project couldn't have come at a more crucial time. Mexico has set a target of obtaining 35 percent of its electricity from clean sources by 2024, and plans to increase that goal to at least 50 percent by 2050.
And it looks like the cactus can help Mexico reach that ambitious goal.
Innovative thinking like the folks at SUEMA is exactly what our planet needs to end the climate crisis. Creative problem-solvers from Mexico to India, Canada to the Philippines, South Africa to Germany and all over the world are stepping up to be part of the solution.
There's more good news. You can be an integral part of this incredible change by becoming a Climate Reality Leader.
The next training will be held in Mexico City March 21-23, 2018. Applications are now open, but spots fill up quickly so don't delay!
Over the course of three days, you'll learn from former US Vice President Al Gore how to raise awareness of climate change with people everywhere, share the latest developments in climate science, and inspire your friends, family members, and colleagues to act too. You'll also join a global network of nearly 14,000 activists in over 140 countries fighting for a sustainable future.
As we say, give us three days and we'll give you the tools to change the world.  Apply to become a Climate Reality Leader today.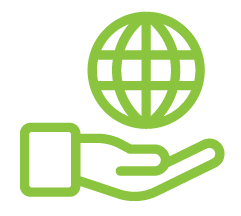 Before You Go
At Climate Reality, we work hard to create high-quality educational content like blogs, e-books, videos, and more to empower people all over the world to fight for climate solutions and stand together to drive the change we need. We are a nonprofit organization that believes there is hope in unity, and that together, we can build a safe, sustainable future.
But we can't do it without your help.
If you enjoyed what you've just read and would like to see more, please consider making a generous gift to support our ongoing work to fight climate denial and support solutions.