August 10, 2018 | 9:03 AM
We're Not Giving Up On Clean Car Standards – And Neither Should You
It's time for EPA to protect Americans' health – not oil company profits.
The Environmental Protection Agency and the National Highway Traffic Safety Administration (NHTSA) just announced plans to weaken vehicle emissions and fuel economy standards for American cars and trucks. Just as bad, the agencies also plan to stop states, like California, Pennsylvania, New York, and 10 others plus the District of Columbia, from setting their own ambitious standards for cleaner cars and electric vehicles.
Who wins? The oil companies heading up the Fortune 500.
Who loses? The rest of us.
Stand up to the president and his cabinet of Big Oil insiders and climate deniers and pledge your support for strong fuel efficiency standards for vehicles now.
Since taking office, this administration has worked tirelessly to roll back vital climate regulations. The fuel efficiency standards currently in the crosshairs were developed to drastically cut tailpipe pollution, averting emissions equivalent to shutting down 140 coal-fired power plants for a year, and fight the climate crisis that threatens us all.
Now, this latest action by the Trump Administration will, according to the Union of Concerned Scientists, halt "progress on reductions in emissions and oil use at the same time that transportation has become the largest source of global warming emissions in the US."
Less efficient vehicles mean dirtier cars. By 2040, the Environmental Defense Fund (EDF) estimates the Trump Administration's moves to weaken fuel efficiency standards will dump an additional 2.2 billion metric tons of the dirty emissions driving the climate crisis into our air. Your air. Your children's air.
The motivation for this action is crystal clear. By rolling back clean car standards and trying to take away states' legal right to fight pollution, the administration is trying to stop the renewable revolution and prop up the fossil fuel industry driving the climate crisis.
Seven out of 10 Americans want the government to support clean energy over dirty fossil fuels, but on Capitol Hill, they're only listening to a few powerful, moneyed interests. Some issues are too fundamental to be part of a political giveaway. And the air we breathe is chief among them.
We've got a message for the White House: This fight is far from over. We'll be battling back in every way possible – and we hope you'll be there with us.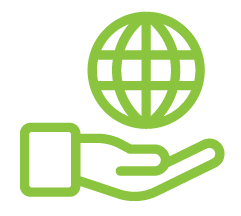 Before You Go
At Climate Reality, we work hard to create high-quality educational content like blogs, e-books, videos, and more to empower people all over the world to fight for climate solutions and stand together to drive the change we need. We are a nonprofit organization that believes there is hope in unity, and that together, we can build a safe, sustainable future.
But we can't do it without your help.
If you enjoyed what you've just read and would like to see more, please consider making a generous gift to support our ongoing work to fight climate denial and support solutions.